The Catlins Area School – Emma Longmore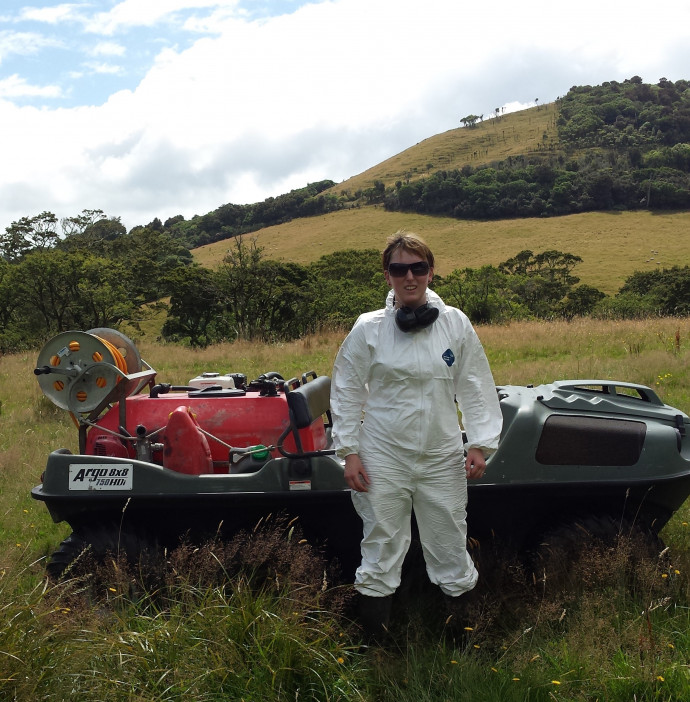 2016 | Researching flora and fauna in The Catlins
School: The Catlins Area School
Host: Department of Conservation, Owaka Area ; Forest and Bird Society, South Otago
Region: Otago
Catlins Area School is committed to improving student achievement in science. To achieve this, more science will be integrated into the junior school curriculum. Teachers will be led by Emma Longmore, the school's participant teacher and the senior science teacher to improve their knowledge and use the teaching of science to increase student science vocabulary, writing and numeracy in their classroom. The profile of science in the classroom, the school and the community will be raised through increased discussion about scientific concept which will include science tables in the classroom and celebrating learning in science in assemblies and a science expo. Collaboration between teachers, schools and scientific organisations and the community will be a  key factor. Partnerships with be developed with host organisations including the Department of Conservation and Royal Forest and Bird Society which will involve students in local biodiversity, conservation and ecology projects happening in the community.
Emma has been teaching in the Otago/Southland region since 2008 and was part of the South Otago Primary Science Cluster for two years before choosing to extend her science professional learning by applying for the STLP.
She was hosted by two organisations – Department of Conservation and Royal Forest and Bird Protection Society. While on placement she took part in a number of projects including Bat Surveying and analysis of sound files recorded on fixed recorders. She even got to confirm the presence of bats in an area near the Owaka township, based on her own sightings, where it was previously unknown that bats were to be found. Through stream surveying she learned about riparian planting and creating good habitats for migratory fish, the knowledge of which she intends to take back to school and put to use by involving students in restoring a stream that runs beside the school grounds.
Emma was trained in seed collection when she participated in a seed collecting course with the NZ Indigenous Flora seed bank. This gave her the skills to collect seeds of endangered plants in a sustainable way, which she will be able to use when collecting seeds locally for the stream restoration project. Emma has developed a partnership between The Catlins Area School and her two host organisations that will allow students of the school to become involved in local biodiversity and conservation projects within the township and surrounding areas of The Catlins.
Emma would like to sincerely thank Cheryl Pullar and Emma Bardsley at the Department of Conservation Owaka field base for generously giving their time and knowledge about local conservation, as well as Catriona Gower from Forest and Bird South Otago for teaching her about scientific methodology and data analysis. She would also like to thank both hosts for their encouragement and support throughout the programme. Emma has greatly enjoyed working with people who are so passionate about what they do and is excited to share her knowledge with her colleagues when she returns to school.