Waiheke High School – Katherine Cole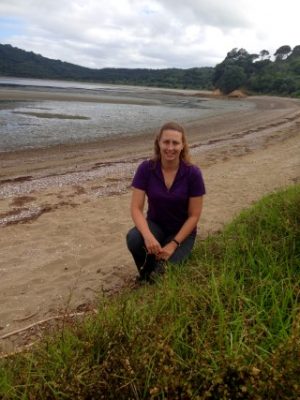 2016 | Towards a predator-free Waiheke
School: Waiheke High School
Host: Hauraki Gulf Conservation Trust
Region: Auckland
Waiheke High School is located in a unique environment in the Hauraki Gulf. The Science Department is currently in the process of redeveloping the junior science curriculum to engage students more with the 'real' science that is occurring around them. The Science Teaching Leadership Programme has provided Katherine, their participant teacher, with opportunities to build stronger community links and enable students to participate in and observe science in action in their local environment. By incorporating the science capabilities into the years 7 – 10 teaching programme, students will learn about and experience the work of scientists through meaningful and relevant contexts. There are ongoing monitoring projects on the island that students will be involved with, through collaborative community partnerships.
Katherine has spent 11 years teaching Science and Biology in the secondary sector and has a previous background career in Medical Laboratory Science. She was hosted by the Hauraki Gulf Conservation Trust (HGCT) on Waiheke Island. The overall goal of the HGCT project is to create an environment on Waiheke Island that will enable the successful re-introduction, re-colonisation and survival of native fauna. The programme included opportunities for Katherine to participate in scientific and technical aspects of a three year project working towards eradicating mustelids and rodents on Waiheke Island.
These experiences helped to give her a firm foundation of knowledge and the understanding of the Nature of Science and to provide ongoing opportunities for students to be involved with conservation projects on Waiheke Island.