East Tamaki School - Helen Armstrong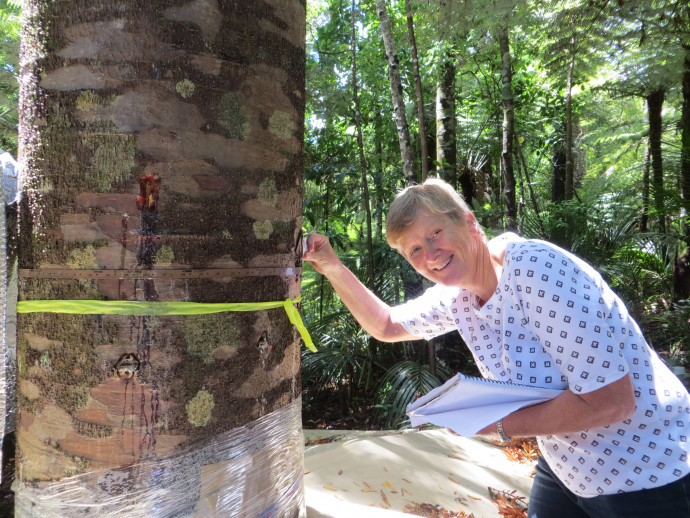 2018 | Ecology in a changing world
School: East Tamaki School
Host: Centre for Biodiversity and Biosecurity, School of Biological Sciences, University of Auckland
East Tamaki School believes in fostering natural curiosity in science through authentic, hands-on experiences which are linked to the world their students live in. The school feels privileged to have been given the opportunity to have a teacher develop science leadership skills at this level. The skills and personal development Helen will undergo will not only help strengthen the science curriculum and understanding of the Nature of Science, but it will also assist our other teachers leadership and knowledge of science.
Helen has had 11 years of primary teaching experience. For the first eight of these years she taught Years 5 and 6. Since 2015 she has been teaching science to Years 1-6. She enjoys teaching a diverse range of year levels, abilities and cultural backgrounds. Helen takes a great deal of pleasure in environmental education. She believes that in order to experience their environment, students first need to know why to care in order to protect it.
Helen has been hosted by Dr Cate Macinnis-Ng in the Centre for Biodiversity and Biosecurity at the School of Biological Sciences, University of Auckland. Her placement has involved working on research into water and carbon cycles of kauri, including the litter fall, collecting data and samples for a global wood rot project, attending lectures on New Zealand Ecology and Conservation and ecology PhD discussion groups and lab meetings. She has also assisted in Outreach activities such as the STEM science fair at MOTAT [Museum of Transport and Technology] and the Kauri Karnival in West Auckland. These activities have given her a broad knowledge about the physiology of trees. They has also allowed her to view the Nature of Science and the capabilities in action during the everyday routines of scientists.
The fortnightly highlight for Helen during her placement was a field trip to the Universities research site in Huapai, West Auckland. This is where a number of kauri trees are being tested on how they react to climate change. Some of the trees have had an artificial drought created by attaching a large tarpaulin tent erected at the base of the tree to prevent moisture soaking into the ground. Helen collected data on how much water was in the soil around the droughted and control trees, data on the circumference of the trees using dendrometer bands and leaf litter. The leaf litter was then taken back to the laboratory, dried and sorted into specific groups. Once sorted it was weighed and the data recorded for further analysis.
Helen would like to thank Dr Cate Macinnis-Ng and the School of Biological Sciences at the University of Auckland for enabling her to be involved in their research and providing her with an amazing learning experience. She also appreciates the amount of time and effort the Royal Society Te Apārangi have invested in her during her time on this phase of the Science Teaching Leadership Programme. She will return to her school a far more confident leader and teacher of science.