Arataki School - Sheree McNaught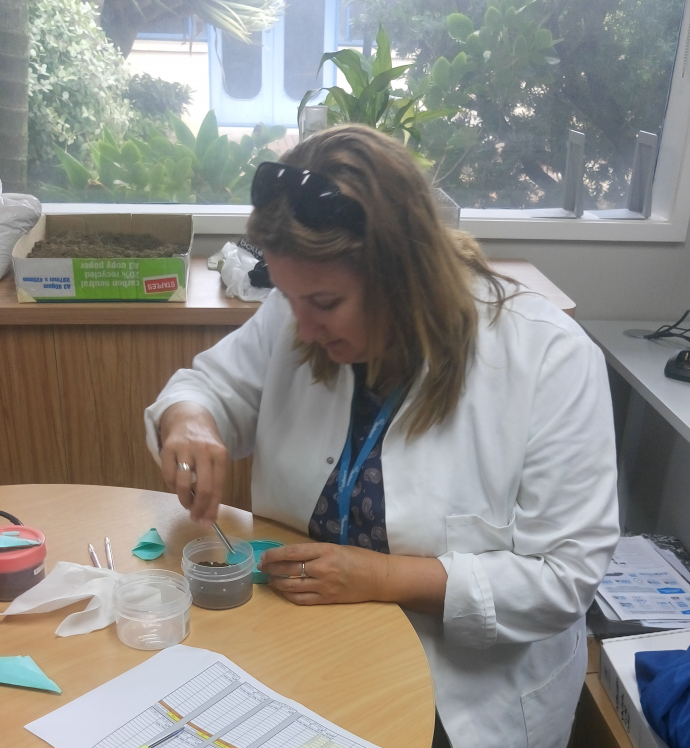 2018 | The Chemistry of Growing Food
School: Arataki School
Host: Ballance Agri-Nutrients
Region: Tauranga
Science is a uniquely human pursuit and the wide range of knowledge about the world we live in, as well the skills that are inherent in science makes developing our science programme at Arataki School a priority moving forward. Science at Arataki School will be authentic, meaningful and engaging, awakening curiosity and fostering a love finding things out. To start on this journey Arataki school will fully utilise the learning and inspiration Sheree gains from participating in the Science Teaching and Leadership Programme. 
Sheree has been a teacher for four years, working predominantly with Years 0 - 2.  She has been part of the schools curriculum development team and has helped implement learning through play into junior classrooms. Sheree's passion is to encourage students to grow their vocabulary and curiosity through science activities. She is conscious that in order to effectively engage students they should have hands on experiments to explore their environment.
Sheree has spent the last six months at Ballance Agri-Nutrient with her host Angela Newton. Some of her time was spent completing the three foundation training workshops that the company provides to staff. Sheree visited farms to see and feel the quality of soil, learnt about which pests attack the root of the plant and learnt about what fertilizer blends are most beneficial for each farm.

During her time in the laboratory, Sheree has been doing physical testing on granules. This involved a set procedure, developed by Ballance, to check the results to see if the granules are at a consistent, excellent quality before being sold. The tests include, size, strength and breakdown time of the granule. Sheree was also involved in testing a new moisture machine to see if it recreated previous testing completed in a oven, but in a shorter time frame. She was also involved in comparison testing to make sure all testing was consistent throughout all manufacturing branches throughout New Zealand.

On completion of her time with her host, Sheree has built a solid knowledge and understanding of the importance of the nutrient life cycle and how crucial nutrients are for growing healthy food. Working with diverse scientists has given Sheree a greater understanding of the Nature of Science in a real world context, and this will support her in leading science when she returns to Arataki School. Sheree believes that science needs to be relevant to encourage lifelong learners and enable to them to be responsible citizens.

Sheree has thoroughly enjoyed all of the opportunities that have been offered to her over the last six months and would like to acknowledge all the people involved in creating such outstanding opportunities for teachers to grow and learn both at a professional and personal level. She would particularly like to thank Ballance Agri-Nutrient and the Royal Society Te Apārangi.