Roslyn School - Karen McLeod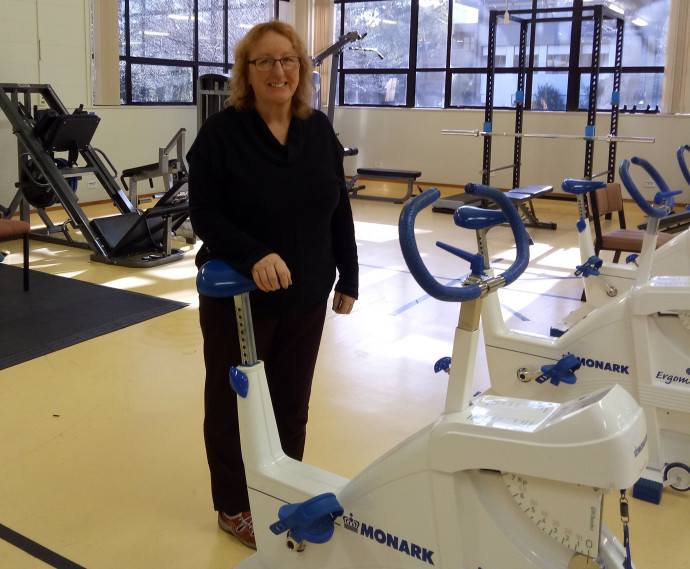 2018 | Exploring the Nature of Science in the sports science Setting
School: Roslyn School, Palmerston North
Host: Massey University School of Sport, Exercise and Nutrition

Region: Manawatū
Roslyn School sees this as an opportunity for the science leadership team to build a greater depth of understanding of the Nature of Science. Using the expertise that Karen will gain as a second participant, she will be able to build on the knowledge that our first teacher on the programme, Mandy Veza, has begun sharing as part of Phase 2. Together, Karen and Mandy will be able to create a 'ripple effect' of science understanding across the school.
Karen is a teacher in the middle school and a team leader. Karen is passionate about integrating science throughout the curriculum. She has a passion to see students' learning be enriched by experiences that open their eyes to the wonders of the world around them. She sees science as a natural vehicle through which this can happen. Karen is looking forward to growing her knowledge and understanding of the Nature of Science along with the Science Capabilities.
Karen's placement will involve access to the variety of scientific activities currently being performed at Massey University's Institute of Sport, Exercise and Nutrition. She will work alongside academic staff and students who are involved in a number of projects. These may include:
Assisting with studies questioning how the female menstrual cycle impacts on pain and temperature regulation.
Being involved with a study determining how team sport players can prepare for competition in the heat using a practical intervention.
Delving deeper into the issue(s) of how children and their families suffer from and cope with mental health (anxiety, depression, etc) including looking at this from a cultural standpoint and the influence of nutritional health.
Karen will also have the opportunity to extend her understanding of the Nature of Science through her experience with the programme.