Ruapehu College - Meredith Wilson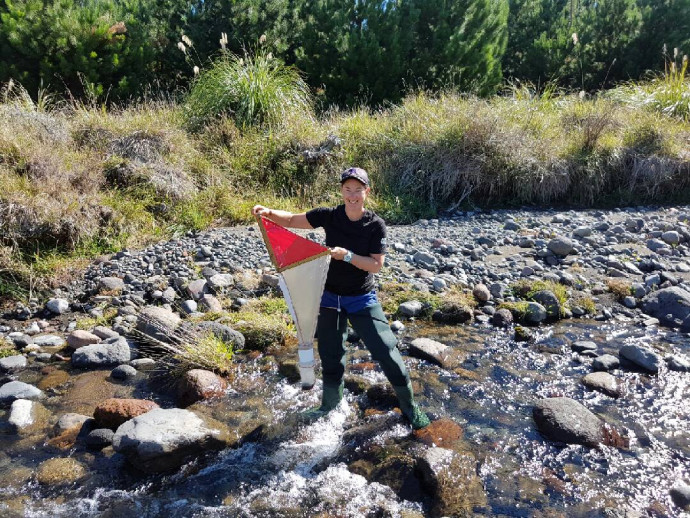 2018 | Freshwater ecology and biodiversity on the southern flanks of Mount Ruapehu
School: Ruapehu College
Host: Ngati Rangi Trust
Region: Central Plateau
Ruapehu College is delighted to have a teacher in the Science Teaching Leadership Programme. The school is committed to developing a strong science community with a focus on the relationships with iwi and the connections with their geographical surroundings. Science at Ruapehu College is an important foundation for their students when they leave school on their future pathways. By being part of this programme, Meredith will have the opportunity to develop engaging activities for all ākonga. This will include more place based learning and improvement of the Nature of Science and inquiry based learning. Ruapehu College are confident that this will give them closer links and collaboration with their Community of Learning.
The Science Teaching Leadership Programme has given Meredith the opportunity to strengthen community science connections with the Taiao team in the Ngāti Rangi Trust. She has also networked with Department of Conservation and other science organisations. Her placement has involved freshwater monitoring, cultural impact assessments on local awa that are affected by the Tongariro Power Scheme, biodiversity monitoring of the Rangataua Forest, whio health checks, short tailed bat monitoring, volcanic observations and sustainable restoration projects. This has strengthened Meredith's understanding of the interaction between land and water in the local area. She has gained a more extensive understanding on how both the ecological and geographical impacts are interconnected. This holistic approach has given her a deeper understanding on the health of freshwater catchments of which are vital to Ngāti Rangi.
Through these experiences, she has developed a deep appreciation of the dynamic process of the nature of science. Meredith is excited to bring back her learning and implement this into the junior science programme at Ruapehu College. This will engage students to local contexts and link the learning in the classroom to real life scientific challenges. 
The Science Teaching Leadership Programme has provided Meredith with professional development on different science teaching approaches and practical ideas on how these can be included in science programme. Included in the programme has been the opportunity to strengthen leadership capabilities. These will assist her as she develops the science programme and makes further links the wider science community.
Meredith would like to thank Holly Molesworth from Ngāti Rangi Trust and acknowledge the rest of team for providing support and encouragement during her placement.