Selwyn Ridge Primary - Roger Colquhoun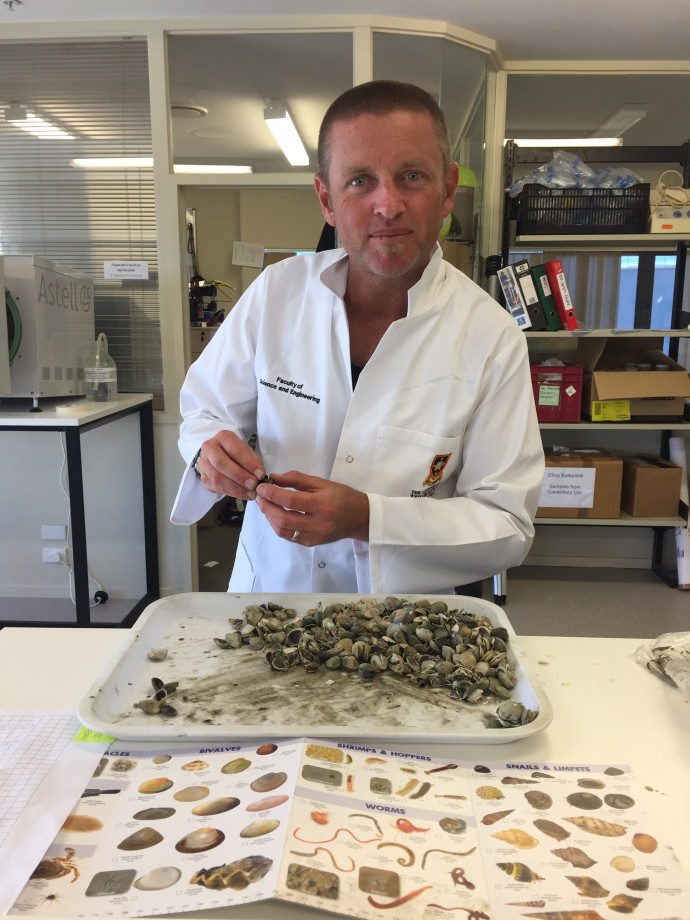 2018 | Marine Science - Aotearoa - Our Marine Environment.
School: Selwyn Ridge Primary 
Host: Coastal Marine Field Station - Tauranga, Department of Earth and Ocean Sciences, Faculty of Science and  Engineering, University of Waikato.
Region: Tauranga, Bay of Plenty
The pepeha of Selwyn Ridge Primary is 'Kia hokahoka Kahurangi - Soaring High'. With a curriculum built on developing rich conceptual understanding, learning is based in authentic contexts and connects to 'hands on' learning opportunities. Selwyn Ridge is excited to have Roger Colquhoun involved in the Science Teaching Leadership Programme (STLP) where he will grow his knowledge and capability to lead and grow the teaching of science. The key principles embedded through the science curriculum will be strengthened with both teachers and students engaged in rich learning experiences. The culture of inquiry will be given further depth through having a lens on the Nature of Science.
Roger is an experienced teacher with 25 years of classroom experience, predominantly in New Zealand, but also in Australia and the U.K. He loves living in Tauranga and takes advantage of living in one of the most beautiful spots in New Zealand by either spending time on the water or exploring the many bush trails in the local area.
Roger's placement at the University of Waikato's Coastal Marine Field Station in Tauranga has been a fabulous opportunity for him to see the Nature of Science and the capabilities used on a daily basis. He has worked on a diverse range of projects that have included Bronze Whaler shark catch and release, work with benthic chambers to investigate water turbidity and nutrient run off and DNA diversity amongst Dog Whelk populations.
A highlight for Roger has been the opportunity to work in the field gaining practical experience with marine science equipment and marine biologists. He has been fortunate to work with a range of passionate scientists who have been more than happy to discuss their research projects from the inception stage right through to publication. This has allowed him to understand that science research is a process with many different parts.
The work on leadership provided by the programme will be very beneficial for Roger when he heads back to school during Phase Two of the programme. He has learnt a lot about himself and his leadership style. This will greatly enhance the impact he will have back at Selwyn Ridge not only with staff, but the students at the school.
The Science Teaching Leadership Programme has provided Roger with a wealth of experience and opportunities to explore science. He would like to sincerely thank his host the University of Waikato Coastal Marine Field Station for allowing him to grow as a teacher of science, and as a person.