St Mary's Catholic School Rotorua - David Bach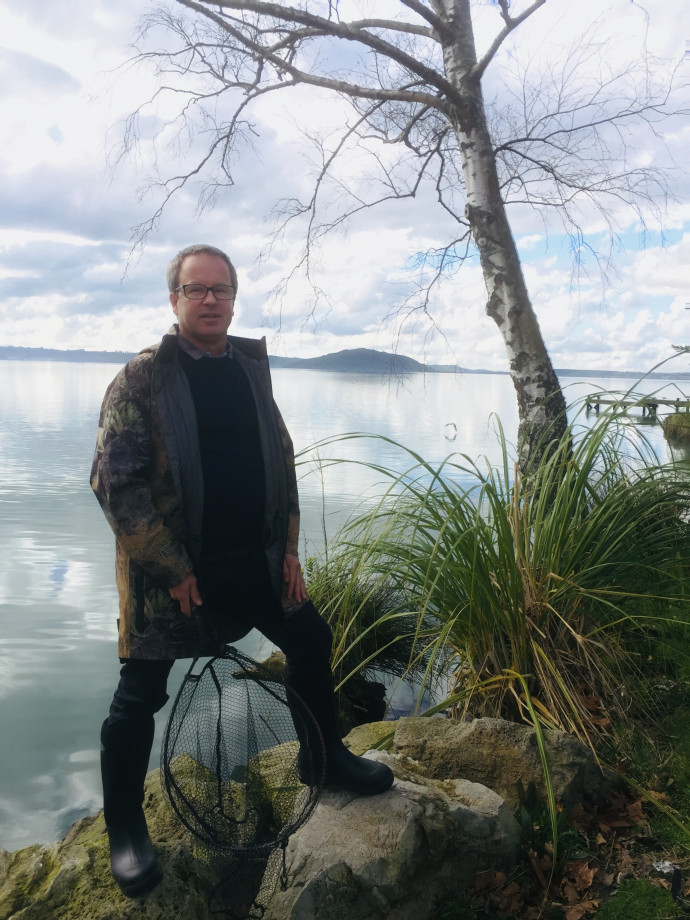 2018 | Caring for our taonga with Te Arawa Lakes Trust
School: St Mary's Catholic School Rotorua
Host: Te Arawa Lakes Trust

Region: Bay of Plenty
Science has been an important focus at St Mary's Catholic School since 2016. The school has had two teachers participate in the Science Teaching Leadership Programme (STLP) prior to 2018, both of whom contributed significantly to the improvement of the teaching and learning of science at St Mary's across all levels of the school. These teachers have now left the school, so in having another teacher complete the STLP we aim to continue the momentum of change initiated by these teachers and more specifically to enable new staff to improve their knowledge and teaching practice in science. Most importantly of all the school wishes its students to continue to benefit from the fruits of this programme by improving their engagement with science learning and their understanding of how science operates in practice, as well as developing the children's own capabilities as citizen scientists.
David has 13 years of primary school teaching experience at the middle and senior school levels, teaching exclusively at St Mary's Rotorua, a school with a diverse range of pupil ethnicities and cultures. He has a background in history, psychology, library and information management and science. David has been involved with the creation and maintenance of the science team at St Mary's over the past two years, helping to develop the teaching and learning of science at the school in the Nature of Science strand and through the use of the Science Capabilities.
David is passionate about teaching science in an interesting and hands-on manner and excited about the ability that science has shown to engage and motivate young children to learn. He is particularly interested in developing his leadership skills through the STLP in order to become a more effective leader of science at St Mary's and a promoter of science around the Rotorua community generally.