Musselburgh School - Rob Taylor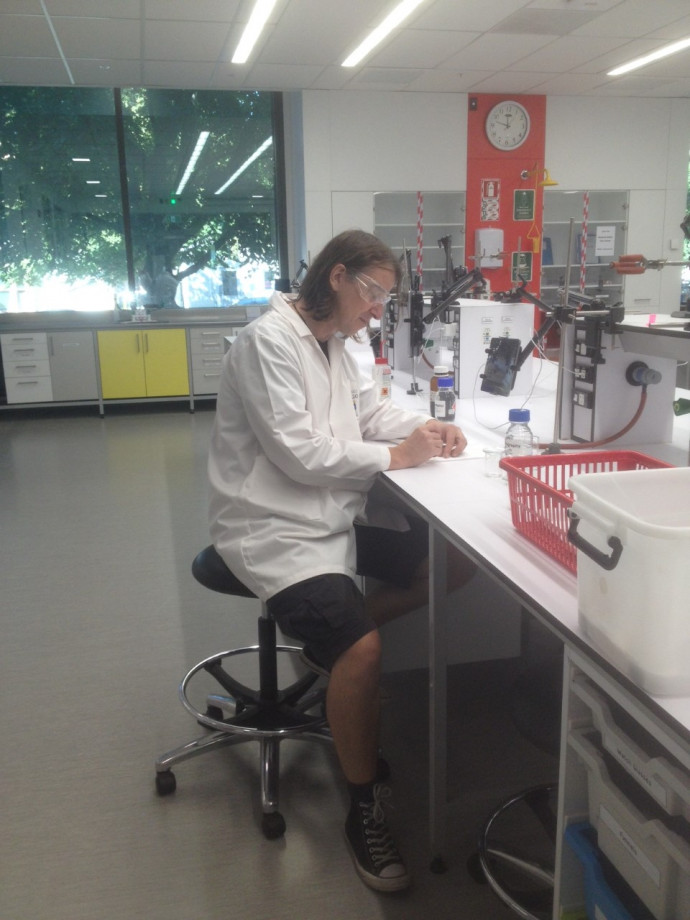 2019 | The identification of active chemical compounds in Mānuka leaf extracts

School: Musselburgh School
Host: University of Otago, Department of Chemistry
Region: Otago
Host: University of Otago, Department of Chemistry http://www.otago.ac.nz/
Musselburgh School is very excited about the learning opportunities that the Science Teaching Leadership Programme has provided, not only to our participant teacher, Mr Rob Taylor, but also the opportunities it can provide the school in networking within the community, in building capacity of our teachers through the Nature of Science, and in engaging our children through Science. Our school believes that children must be involved in authentic learning contexts to motivate, to develop skill, and to build their capabilities of being positive and productive citizens. Learning about science and how our world works is tantamount to this belief.
Rob has worked in primary education for 15 years in New Zealand after training as a teacher in the U.K. He has had experience of teaching from new entrant students through to Year 8s and has a strong background in literacy, maths and P.E. Rob has always had an interest in science, attaining an honours degree in Geography, and he wanted to gain the skills and knowledge to promote science teaching in his current school, which is culturally and socio-economically diverse.
Rob's placement has been at the University of Otago, hosted in the Department of Chemistry, where he has been involved in learning a wide range of skills and techniques used in scientific research. Rob has worked closely with Dr Dave Warren with an emphasis on laboratory work, looking at chromatography techniques. Initially the placement looked to identify coloured molecules (anthocyanins) from a variety of New Zealand plants using chromatographic techniques. However, it quickly evolved into detailed work with mānuka to identify the nature of the extracts which cause root growth and/or stem shrinkage in lettuce seeds. The active chemical compounds were then isolated in an attempt to identify which molecules were causing the phenomenon.
During the placement Rob undertook fieldwork in the Otago area, learning to collect, record and accurately label sampled plants. He was fortunate to have the opportunity to work with Elaine Burgess and Professor Nigel Perry at Plant and Food Research where Rob learned complex chromatography and investigative techniques during the isolation of mānuka molecules. This gave Rob great insight into the use of academic science research methods including investigation, discussion, reporting and recording.
 For Rob, the programme has had diverse benefits. Through the workshops in Wellington Rob has attained a thorough knowledge of the Nature of Science curriculum strand, and the science capabilities. The value of this learning together with practical application of science theory at his host organisation has created a platform for Rob to lead science within his school during Phase Two of the programme.
The Science Teaching Leadership Programme has enabled Rob to learn and enhance many skills on a diverse scientific journey. He would like to thank the Royal Society Te Apārangi, Dr Dave Warren, Elaine Burgess, Professor Nigel Parry ad Musselburgh School for this amazing learning experience.