Ohope Beach School - Philip Meyer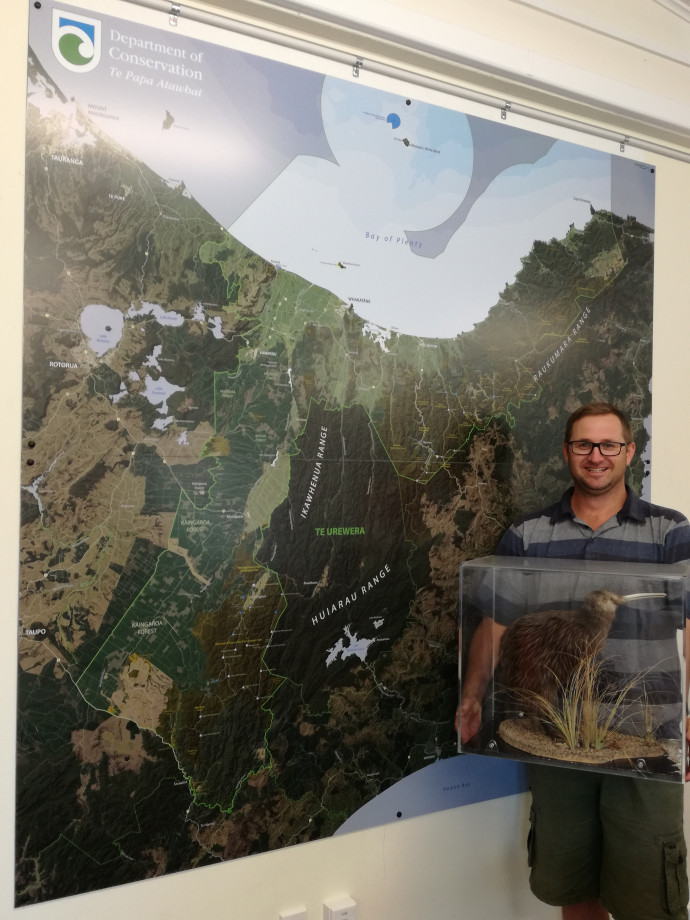 2019 | Exploring science and conservation within the unique Whakatane environment
School: Ohope Beach School
Host: Department of Conservation, Whakatane Opotiki Whirinaki
Region: Whakatane, Eastern Bay of Plenty
The Ohope Beach School community has strong connections with science and conservation. The school is situated on Ngati Awa land that borders the Whakatane Kiwi Trust reserve, which is home to over 300 Kiwi due to active management by their volunteers. Students and teachers have also been involved in this project. The children at Ohope Beach School are naturally curious participants in an outdoor environment that includes the stream that runs through the school, the neighbouring farm, the beach across the road, and the Ohiwa Harbour. The staff are keen to develop a curriculum with scientific thinking and practical components to both nurture the students' interest in science, and to prepare them to be lifelong learners.
Philip has been a primary school teacher at Ohope Beach School for the past 6 years. Before becoming a classroom teacher, Philip spent 12 years as a tennis coach. He is passionate about science, conservation and helping people to enjoy their learning journey. He loves practical, hands-on activities that encourage naturally curious minds to explore and understand the world around them.
Philip worked alongside Department of Conservation staff on a number of biodiversity conservation management programmes in the Whakatane, Opotiki, and Whirinaki areas which have enabled him to experience the practical use of science in New Zealand conservation. Philip took part in practical science-driven surveys of at-risk species and science-informed management plans which gave him a firm foundation of knowledge and understanding of the Nature of Science and conservation as well as associated field skills, to a standard where it can be utilised and delivered at the Primary School Level.
Philip has a new appreciation for conservation scientists and the effort that is required to look after New Zealand's unique animals and plants. He has worked with passionate scientists who are trying very hard to take care of our unique environment. He has seen the Nature of Science in action and he hopes to inspire the future generation to get involved with science and conservation.
There were many highlights during his time at the Department of Conservation but a memorable time for Philip was visiting the local predator free islands, Moutohora (Whale Island) and the Rurima Islands. Being immersed in the native flora and fauna renewed his inspiration for helping with the Predator Free 2050 NZ vision. The up-close and hands-on experience with geckos and kiwi was a unique, incredible and memorable moment. Philip is motivated to encourage future generations to take better care of our earth using science to inform their decisions.
 Philip has improved his leadership skills and grown in confidence. He hopes to become a more effective and inspirational teacher by utilising science capabilities and knowledge to support and facilitate real-world learning experiences to develop scientifically literate citizens.
 The Science Teaching and Leadership Programme has provided Philip with an amazing personal and professional learning opportunity. He is looking forward to applying his new skills and knowledge at Ohope Beach School. Philip would like to thank Royal Society Te Apārangi, the Department of Conservation Whakatane, Opotiki and Whirinaki, and Ohope Beach School for all their support, guidance and wisdom.