Bethlehem College - Stef Hendra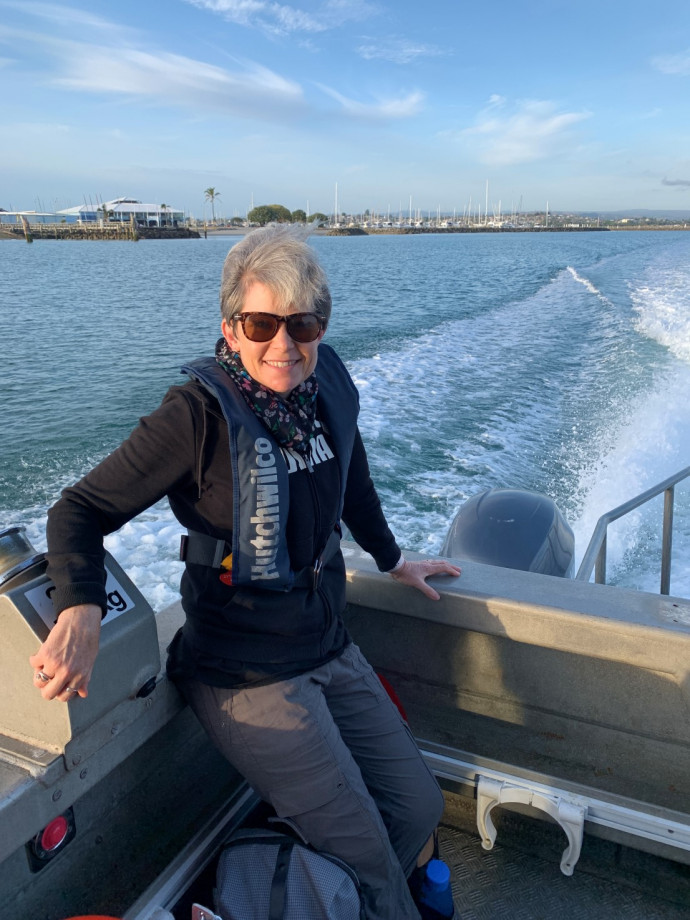 2020 | Science to inform management of Bay of Plenty coasts and harbours
School: Bethlehem College
Host: University of Waikato, Coastal Marine Field Station
Region: Bay of Plenty
Bethlehem College Primary aspires to excellence for both students and staff. The school believes that science gives students the opportunity to explore what God has created for them to live in, to discover the wonder and the awesomeness of God seen in His creation. Bethlehem College Primary recognises that a scientific perspective encourages students to make intelligent decisions that relate to their own lives and cultures and to the sustainability of the environment. They are excited to have their first participant in the Science Teaching Leadership Programme, and anticipate that involvement will enable them to grow the depth of professional knowledge, understanding and explanations for the teaching of quality science in the school.
Stef Hendra has been teaching since 2000 in both the secondary and primary sectors. She is currently team leader of Years 3 and 4 at Bethlehem College Primary. Stef has a background in languages and social sciences and is passionate about giving primary students more opportunities to develop their knowledge about the Nature of Science. She is the first teacher from Bethlehem College to be part of the Science Teaching and Leadership Programme.
Stef's placement at Coastal Marine has involved her participating and collaborating with post-graduate students and faculty in a number of ecology research projects. She has also attended undergraduate lectures in aquaculture and ecology at the University of Waikato. Stef has been involved in monitoring the health of estuaries, learning about the environmental history of Tauranga Moana, biosecurity, shark research and algae aquaculture. This has meant frequent trips out in the field to obtain data which has helped to understand the ecological health of the local Bay of Plenty area. This has provided Stef with a foundation of knowledge and understanding of the Nature of Science, marine ecosystems, ecology and biodiversity as well as providing opportunities to develop field and laboratory skills.
Stef has had enriching experiences to develop her leadership skills during her phase one. She has been able to take part in Otago University's Executive Leadership Programme which has taught her a lot about her own leadership and given her confidence to lead Science professional development back at her school. Stef also had the experience of staying at Tirorangi Marae, where she learnt a lot about culturally responsive pedagogies and Science in the New Zealand Curriculum. These experiences, alongside her placement at Coastal Marine, have been highlights of Stef's phase one programme. She has deepened her knowledge of the Nature of Science, developed her science confidence, knowledge and skills and feels ready and equipped to share her knowledge with her students and colleagues back at Bethlehem College.