Hikurangi Primary - Donna Smith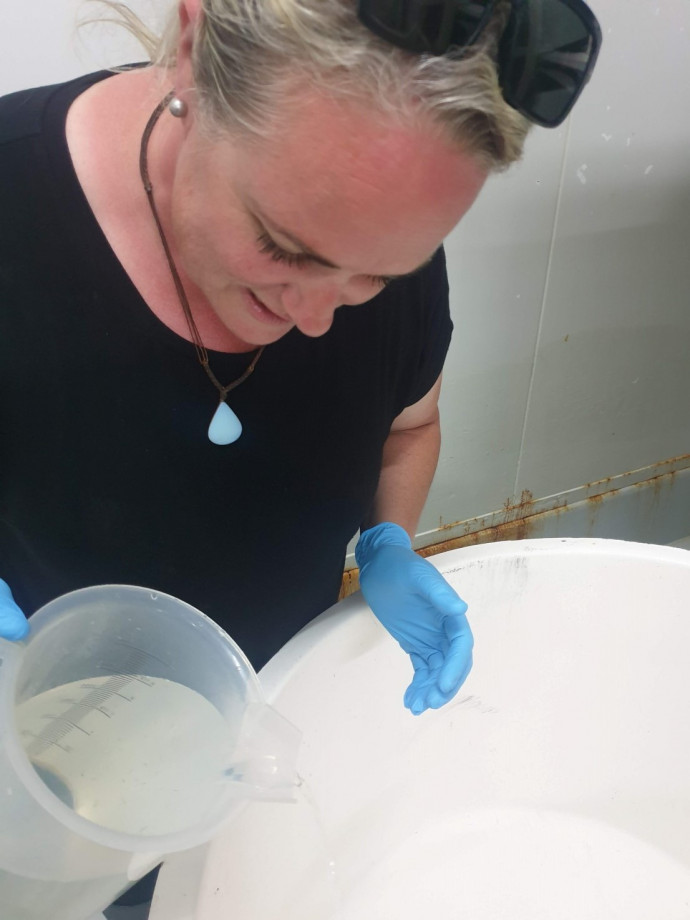 School: Hikurangi Primary
Host: NIWA Bream Bay, Northland Marine Research Centre
Region: Northland, Te Tai Tokerau
Hikurangi School is focused on doing it's very best to prepare students to become well informed future citizens. Their science philosophy is to foster and maintain the innate curiosity of tamariki to the world around them and develop inquiring minds. Donna is the second teacher from Hikurangi Primary to participate in the Science Teaching Leadership Programme, Helen Moore recently completed phase one of the programme and has been leading change around science education. Hikurangi Primary is excited that this programme continues the science focus for both their students' learning and their teachers' professional development for a further two years.
Donna is a primary trained teacher with a passion for teaching science in authentic learning contexts, enabling tamariki to make strong links to the world around them. Over the past 14 years she has taught a diverse range of year levels, including two years in Early Childhood Education. She has a background in play based learning environments and believes brains are wired through hands-on interaction and experiences.
Hikurangi Primary is currently a Bronze Enviroschool and it believes the connection to Papatuanuku and Ranginui is essential for their tamariki to have a sound understanding of kaitiakitanga. By using scientific knowledge and skills to make informed decisions, students are able to contribute to the sustainability of the environment. Within this context tamariki make connections between the past, present and future. Students are therefore able to develop an understanding of the world and relate these to their own lives and cultures.
NIWA Northland Marine Research Centre at Bream Bay provided Donna a placement with an aquaculture focus. Donna was able to spend time in various areas of the site, gaining a general understanding of fish husbandry including kingfish feeding and harvesting. Throughout her placement, Donna worked alongside a fantastic team of scientists gaining a deeper understanding of the role of a scientist and how scientists make decisions and challenge each other within their community. Unfortunately, due to COVID-19 implications, Donna was unable to return to her host placement at NIWA and follow the red algae (Asparagopsis) research.
Looking to phase two of the programme, Donna facilitated a science planning Day with her schools' science team to lead change with a capability focus. She is looking forward to getting back into the classroom and sharing her new knowledge and clear understandings of the NoS strand and supporting her teaching team to lead change in science education at Hikurangi Primary.
The Science Teaching Leadership Programme (STLP) has provided Donna with authentic learning experiences and amazing opportunities to engage in real life science and exceptional professional learning. Her highlight of the programme was the chance to immerse herself personally and professionally in mātauranga Māori wānanga at Tirorangi Marae, Ohakune.
She would like to thank The Royal Society Te Apārangi, NIWA Northland Marine Research Centre and Hikurangi Primary School for giving her the opportunity to develop her understanding of the Nature of Science in Aotearoa.