Milson School - Scott Higginson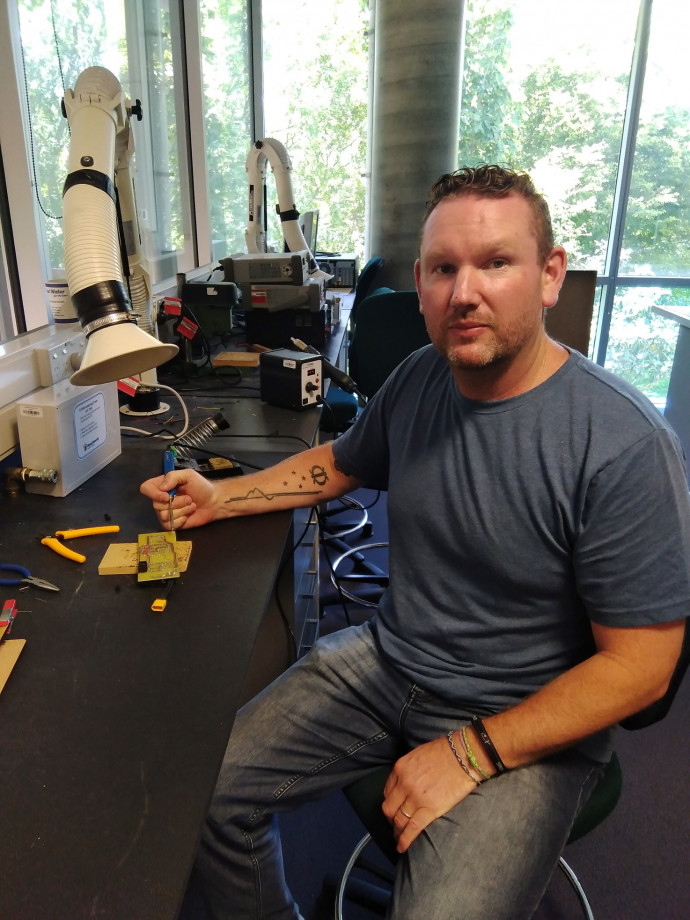 2020 | Engineering Scientific Understanding
School: Milson School
Host: Massey University, School of Food and Advanced Engineering
Region: Manawatu
Milson School provides quality teaching and learning that ensures students gain skills and knowledge necessary to become lifelong learners. Collaboration and educationally powerful relationships are crucial in this focus. Through the Science Teaching Leadership Programme (STLP), the school will:
Build teacher confidence and efficacy in science;
Further develop our understanding of the Nature of Science via the Science Capabilities;
Ensure science is prioritised, and teachers are supported, to make science a 'normal' part of learning;
Connect science (and learning in general) with the interests and values of our community;
Utilise science to engage with whanau and with our broader school community.
Scott has a passion for teaching in years 1-4 as that is where he feels "you can make the biggest difference" and where students abilities are often underestimated. He has a passion for developing student confidence and willingness to learn by supporting students to overcome their perceived inabilities. He strongly believes that for students to be successful, they must feel in control of their learning. Allowing students to self-determine science projects, investigations, thinking and discussion provides a great platform upon which to grow their self-confidence in learning.
Scott's placement has been at Massey University's School of Food and Advanced Engineering in Palmerston North. His activities have included:
Working with staff and students in the Physics, Chemistry, Mechatronics, Electronics and Bio Engineering strands;
Attending and auditing selected undergraduate and postgraduate lectures, workshops and laboratory sessions;
Participating in first year project-based learning programmes;
Participating in field and laboratory based research;
Being trained in the use of selected modern engineering tools and equipment;
Supporting with the University's 'schools programme' including visiting local schools and visits by local schools;
Developing a self-determined project, to take back to his school at the conclusion of the placement, designed to engage teachers and students with science and promote an interest in engineering concepts.
At the conclusion of the placement, Scott wants to make science a 'normal' part of classroom teaching and learning at his school by enabling teachers to teach science on a weekly basis, and to ensure the school community values science as a vital learning area that must be prominent in the school curriculum.