Nelson College for Girls - Llara MacGilloway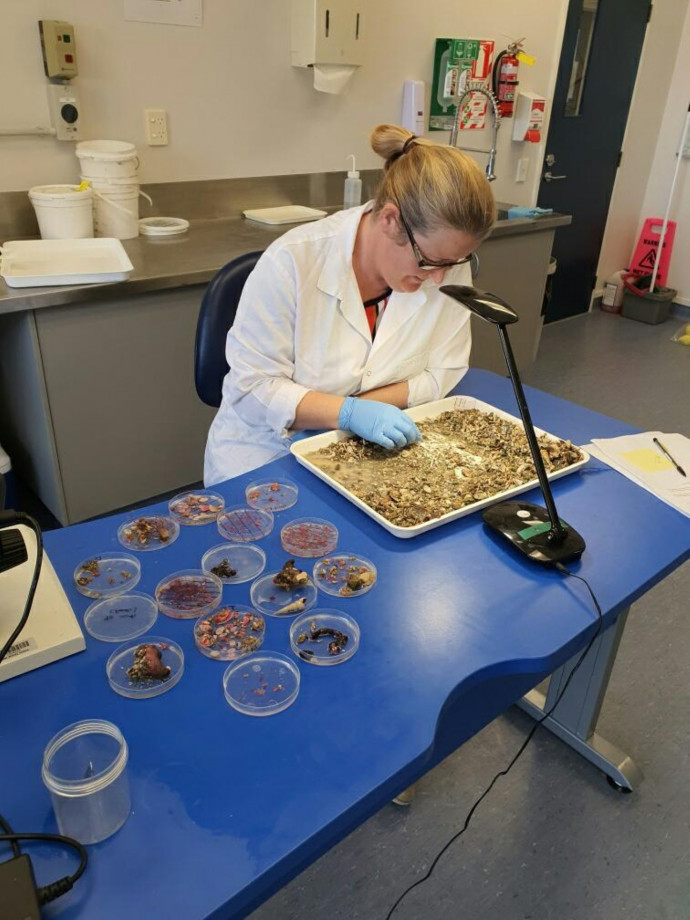 2020 | Exploring the nature of science
School: Nelson College for Girls
Host: National Institute of Water and Atmospheric Research (NIWA) (Nelson)
Region: Tasman
Nelson College for Girls understands there is a need for students to understand how science works in the real world, rather than being able to state scientific facts. There is real emphasis on teaching the Nature of Science (NOS) strand. There is also a movement towards using the science capabilities to support students to leave school as citizen scientists. This would allow them to understand the world around them, the issues that arise and to make scientifically valid choices in their everyday lives. The Science Teaching Leadership Course will enable the staff of Nelson College for Girls to enhance their professional development and increase the engagement of students in their own scientific learning.
Llara has over 15 years experience teaching science up to Year 13. She has taught a wide range of sciences including biology, chemistry, environmental science and earth and space science. She has worked in diverse schools and has a real passion for scientific literacy, incorporating NOS into classroom teaching and earth science. Llara is currently the co-Head of Learning Area, Science and the Teacher in charge of Earth and Space Science.
Llara was placed with the Marine Biology team at NIWA in Nelson. Llara was able to work alongside both scientists and science technicians in the field, doing port surveys to track any biological changes within our local ports. She was also able to participate in a video analysis of the ocean floor. This analysis consisted of watching 20 minute videos and recording the size and species of every fish that came into view, with a specific focus on Blue Cod. Another focus for Llara was working in the lab where she was able to collect mussel spat from mussel lines for analyse. A significant component of Llara's placement was based around a new citizen science app that will allow communities to engage with science and monitor their own marine environments.
A highlight of Llara's phase one experience has been the time available to do professional readings and take her knowledge of the Nature of Science curriculum strand and the Science Capabilities to a new level. This has allowed her to build her leadership capacity to provide professional development opportunities for her staff, as well as change her own pedagogy in order to support all students' engagement and success in Science. The combination for the Leadership Course and her readings has really supported this change and both staff and students will see the benefits.
Special thanks go to Louis Olsen and the Marine Ecology team at the Nelson office of NIWA, Nelson College for Girls and to the Royal Society Te Apārangi for all the support, encouragement and experiences they have provided.