Ormiston Junior College - Katie Clay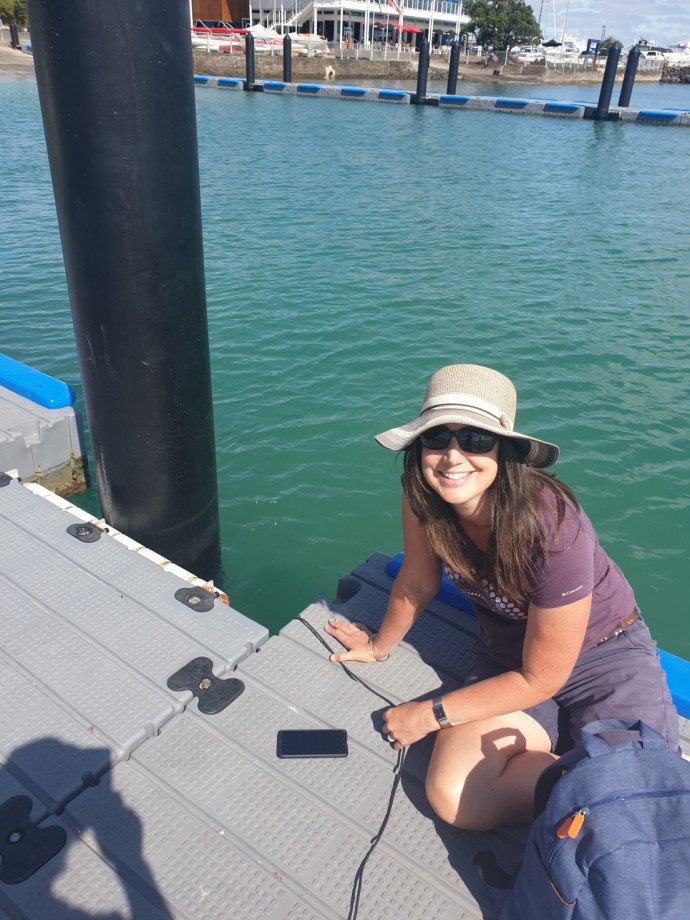 2020 | Our Coastal Marine environment - understanding the responses to global and local change events and unpacking how society can support and assist.
School: Ormiston Junior College
Host: University of Auckland, Institute of Marine Science
Region: Auckland
Ormiston Junior College values the collaborative opportunities that arise during one aspect within our localised school curriculum, 'TAIP' (Transdisciplinary Authentic Inquiry Projects). Each learner is exposed to all New Zealand Curriculum learning areas through carefully planned learning experiences and expeditions. Deeper learning is driven by connecting the existing knowledge and interests of our learners with real world contexts, people, and problems.
Katie's participation in this programme will create opportunities for more authentic projects to be explored. Katie's experiences, her more robust understanding of the Nature of Science and her own network of real-world contexts will additionally contribute towards effective professional development for all staff.
Katie has been teaching for 15 years, predominantly in the primary sector but more recently has moved to teaching Years 7-10. She has had the opportunity to lead a number of different syndicate and whanau groups as well as lead science, mathematics and physical education & health learning areas. With a background in environmental science, Katie has always seen the value of discussing our 'world' and its current issues with learners. A context that is both authentic and real, learners are able to see these experiences first-hand, and thus are encouraged to allow their developing curiosity to drive their learning.
Katie's placement was with the Institute of Marine Science, University of Auckland. She was able to take part in hands-on science at the Leigh Marine Laboratory observing many PhD students at work, assisting in some of these research projects prior to the covid-19 closure of the University. She took part in webinars and conference calls relating to some of the marine issues being addressed, and engaged with processing, analysing and reporting on data collected from field trips earlier in the year.
A highlight for Katie was the opportunity to spend 3 days/2 nights on the University of Auckland's research vessel, the RV Hawera, in early March. This allowed Katie to experience the life of scientists as they surveyed the marine life surrounding one of the islands of the Hauraki Gulf, allowing her time to enter into scientific conversations too. While on-board, she was able to connect the learning around the Nature of Science to the experiences she was involved in. It was a great way to be immersed so strongly in the marine science world, to see the lenses and stakeholders involved and to be a part of purposeful science in action.
The experiences Katie has had while on the programme has provided much opportunity to bring back real-world science to OJC, with a more robust understanding of the Nature of Science. Through forming a real connection with the marine world and seeing the interconnectedness of Mātauranga Maori with the natural, physical world, Katie hopes to bring back a connection Learning Coaches and learners can also make with the local areas in which we live, and beyond.
Katie would like to thank Dr Tim Haggitt and Professor Simon Thrush from the Institute of Marine Science - University of Auckland, and Royal Society Te Apārangi for all the support, shared experiences and ability to maintain the true value of the programme even with a world-wide pandemic in action.