Pahoia School - Karen Radley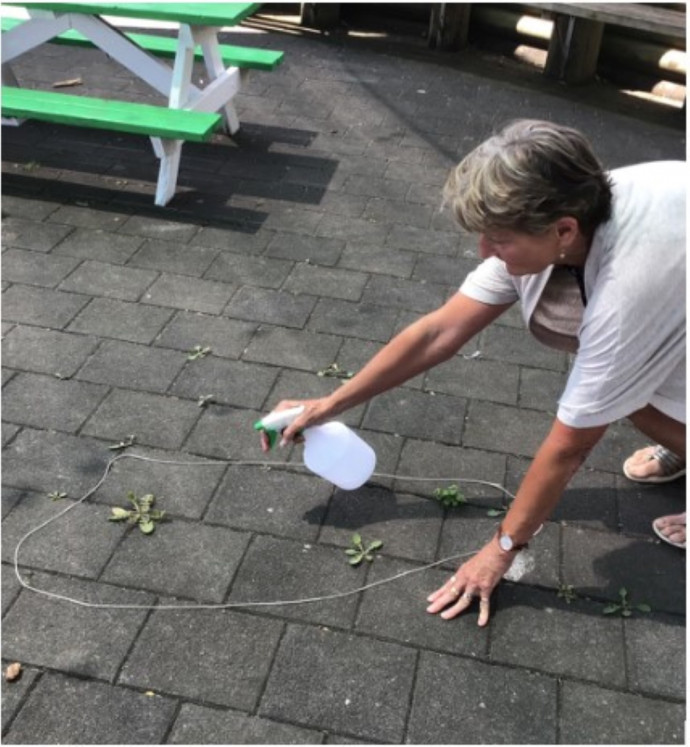 2020 | War on Weeds - Finding viable alternatives
School: Pahoia School
Host: Toi Ohomai Institute of Technology, Research Department
Region: Bay of Plenty
By participating in the Science Teaching Leadership Programme (STLP), Pahoia School aims to provide continuity in its STLP involvement since the beginning of 2019. As well, the school wants to establish science as a core curriculum area, integrated throughout all subject areas so that topic/project based learning has a meaningful context. This will be achieved through developing and upskilling its teachers' capacity and competency in teaching science. The school also aims to develop a team approach to leading science, establish a common understanding of the monitoring and assessment of science, and continue to build the school's science classroom resources.
Karen's placement has involved her actively participating in a research project conducted by Catherine de Monchy, a researcher in the Research Department at Toi Ohomai Institute of Technology, entitled War on Weed - Finding Viable Alternatives. Karen has had the opportunity of working alongside Catherine to organise the many necessary background aspects of the research project. This included such things as emailing local schools with the project's information, and seeking schools' participation in the gathering of data on the use and effectiveness of alternative, non-toxic weed control methods. She has collated many practical teaching resources that teachers can use to support their class when undertaking further research into weeds and control methods. The Alternative Weed Control project will take place later in 2020 or early 2021, and Karen is eager to be part of the practical, hands-on part of the research. This will involve her working alongside students and teachers in a number of local schools whilst they undertake the project.
During her placement at Toi Ohomai Institute of Technology, Karen also participated in a number of environmental science lectures, field trips and biological laboratory sessions; all aimed at increasing her knowledge of scientific methods and research.
Karen came into the STLP programme with leadership skills through her role as Literacy Coordinator at her school. During the past six months, she has been actively involved in learning about leadership. She now feels more confident in her ability to lead science alongside Matt Finnigan, another STLP participant teacher, once she returns to her teaching position at Pahoia School.
Now that phase one has finished, Karen is returning to Pahoia School with a deeper understanding of the Nature of Science, the science capabilities, environmental issues, how scientific research is undertaken, the different facets of science, and leadership within a school environment. She intends to use this knowledge to further develop and increase the knowledge and understanding of what scientists do, and how science works in her students and their whānau, colleagues, and the school's local community.