Pegasus Bay School - Shelagh Taylor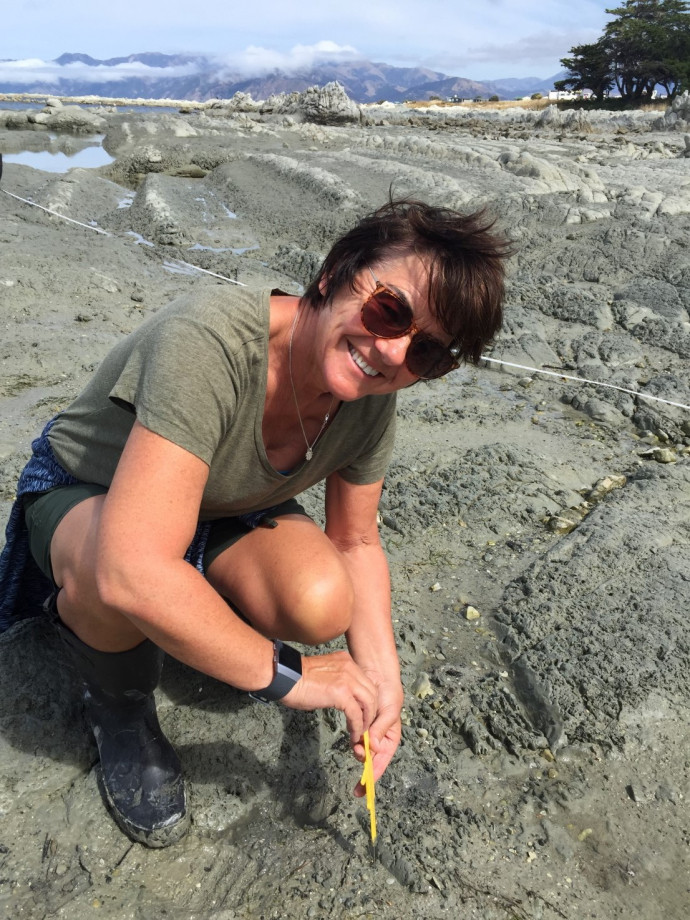 2020 | From microbe to mountain rivers, a braided biology
School: Pegasus Bay School
Host: The University of Canterbury, School of Biological Sciences
Region: Canterbury
Pegasus Bay School believes that Shelagh's passion for science and her growing leadership skills are an ideal formula to lead our Kaiako in future focused science learning. Pegasus Bay School aspires to be a science literate setting where the tamariki are creative in their thinking and questioning.
Pegasus Bay is an innovative school that will support Shelagh to provide professional development for all our Kaiako and grow the links with the wider community with regards to science projects that will have a deeper more beneficial longevity.
The programme for Shelagh included a range of research activities with the School of Biological Sciences at the University of Canterbury. This comprised of participation in field based research with staff and postgraduate students. Interactions with staff have developed a deeper appreciation for the ways in which biological/environmental science progresses and enhanced her understanding of the Nature of Science in action. Shelagh's participation in field based research has been her opportunity to help develop a teaching resource for school and be part of a consultation team to develop stronger links with other schools, the School of Biological Sciences at the University of Canterbury, D.O.C. Waimakariri District Council and Tūhaitara Coastal Park.
Shelagh has had amazing opportunities to shadow PHD students on research fieldtrips to Haast, Kaikoura, Cape Campbell, Ward, Punakaiki, Franz Josef, Bruce Bay, developing her science knowledge and understanding of how scientists act, work and think.
Shelagh has also been a part of the following research areas with the MERG (Marine Ecology Research Group), part of the Biology department at the University of Christchurch, under the supervision of Dr Mike Hickford and her host Professor Matthew Turnbull.
Ecology of rocky shores
Whitebait ecology and management
Genetic diversity of paua
Kakapo spider reproduction
Ecology of seagrass
Drone technology
Shelagh has had many rich experiences and whilst COVID-19 presented its challenges, it was also a massive opportunity to create new modes of learning and take advantage of technology in the form of Zoom meetings with the MERG team. Shelagh believes that meeting with the MERG team each week has highlighted the fact that real life problems need the ideas and interactions of many to find a range of possible solutions; and that intellectual curiosity, enhances their scientific productivity through the use of collaboration.
In collaboration with her school principal Shelagh will use what she has learned from her Science Teacher Leadership Programme to develop sustainable professional development for the kaiako in her kura. The confidence to teach the Nature of Science in action will foster a dynamic science culture where students and teachers explore, and care for, the world in a scientific context.
The Science Teaching Leadership Programme has provided Shelagh with an amazing and valuable professional learning journey. Shelagh would like to acknowledge the support of Professor Matthew Turnbull, her host at the University of Christchurch, the dedicated workshop coordinators at the Royal Society Te Apārangi and the Ministry of Business, Innovation and Employment for this wonderful opportunity.