Trident High School - Erin Nolan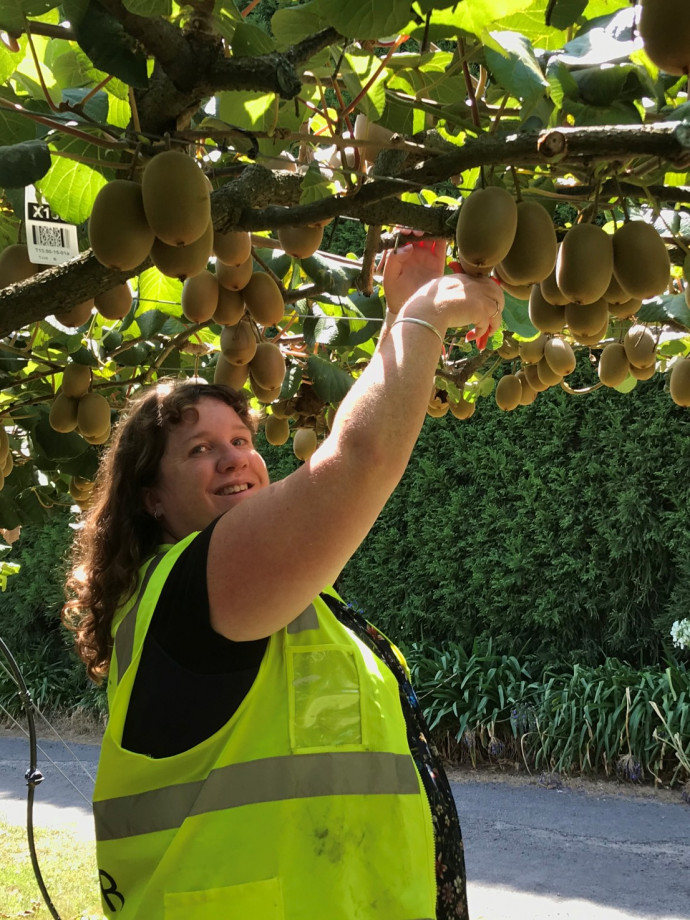 2020 | Science counts when it comes to kiwifruit!
School: Trident High School
Host: Plant and Food Research, Te Puke
Region: Bay of Plenty
The vision of Trident High School is to inspire innovative global citizens. Trident is aiming to have a science curriculum that is centred around engaging science programmes that facilitates creative thinking, working in teams and thinking critically about global issues.
By having Erin Nolan participate in the Science Teaching Leadership Programme, it will allow the school to further develop and enhance these science programmes and bring in the Nature of Science to our curriculum.
Erin has been teaching for 11 years and has taught all of these years at Trident High School. During this time, she has taught senior chemistry, earth and space science as well as junior science. Erin is one of two assistant heads of science. She is hoping to make science more applicable and accessible to students, particularly years 9 and 10, as well as gaining a better understanding about the five science capabilities and how these work in the classroom.
Erin has been hosted by Nick Gould at Plant and Food Research in Te Puke, where she had access to a range of scientific activities currently being performed at the Research Centre by the Kiwifruit and Sub-tropicals Physiology research group. In particular, she was tasked with trialling various methods to see if they could be viable to use in a project involving kiwifruit. From doing this she has gained insight into the Nature of Science and how it works outside of the classroom.
She has learned about plant physiology, in particular, how the xylem and phloem work in plants. Erin has done some experiments using phloem dye to see how the fluid uptake changes throughout the stem of a fruit. She has also used a a xylem machine to test the flow rate of water through the xylem, therefore determining the plants conductance of water. Erin was also involved in developing a pH solution that needed to maintain a stable pH of about eight - which is high for kiwifruit. During her time at Plant and Food Research, she observed that researchers frequently collaborate with one another and do peer review on any results within and between departments. Erin really enjoyed being tasked with trialling out methods and got to experience what is like to be a researcher. It has really helped her deepen her understanding of the Nature of Science and the importance of collecting data, processing data, peer review and critiquing evidence.
Furthermore, through online workshops and experiences provided through the programme, she has gained a better understanding around the five science capabilities and how these are connected with the Nature of Science sub strands. The leadership course at the Otago Business School has helped Erin deepen her leadership skills so that she may lead effective change in the junior science programme at Trident High School.
The Science Teaching Leadership Programme has provided Erin with an amazing opportunity to develop both her leadership skills and knowledge of the Nature of Science. She is really looking forward to going back into school and sharing her experiences with staff as well as applying it to her students learning at Trident High School. Erin would like to sincerely thank The Royal Society Te Apārangi, Nick Gould, Plant and Food Research and Trident High School for investing in her.