Whangarei Girls' High School - Suzanne Scourfield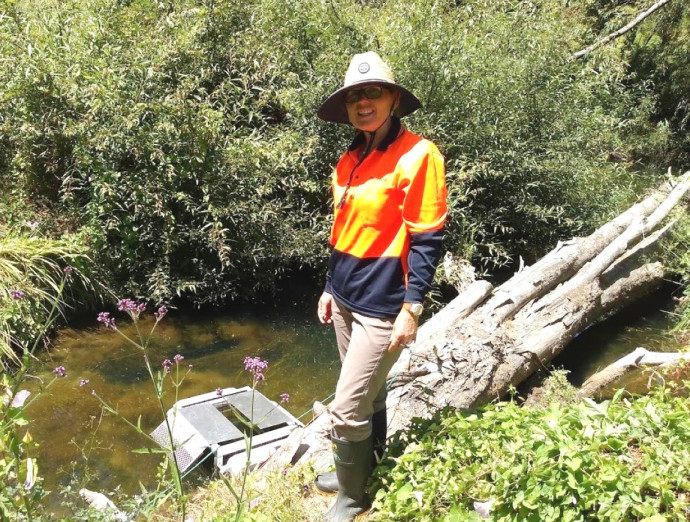 2020 | Biosecurity in action in freshwater, marine and terrestrial environments
School: Whangarei Girls' High
Host: Northland Regional Council
Region: Te Tai Tokerau Northland
Whangarei Girls' High School science department believes that the whole school will benefit from participating in this programme as it will enable the school to develop a rich and engaging concept-based curriculum. They are in the process of reviewing their junior curriculum with a vision to make it more relevant, encourage student curiosity into their community and the science that happens locally. They aim to improve retention of Māori and Pasifika students into senior science subjects by students taking part in community projects, gaining knowledge and skills which would allow contextualisation of many science skills, in particular the Nature of Science.
Whangarei Girls' High School is part of the Ngā kura tea ko o Whangarei Kāhui ako Group 1. One of their Kāhui Ako challenges is to improve student engagement through the STEAM approach. STEAM is the acronym of science, technology, engineering, arts and maths. Their challenge is to inspire students by giving them real life experiences of science and encouraging creative thinking and 21st century skills for the modern world.
The science department has a goal of developing a rich and engaging concept-based science curriculum with authentic contexts that are relevant to the Northland community. They believe that the whole school will benefit from Suzanne participating in the Science Teaching Leadership Programme as it will grow links within their community, increase communication, understanding and accessibility between their community, local businesses, students and whanau within a science context. It will also encourage student curiosity into their community and provide local career pathways for students in Northland.
Suzanne has been teaching for 18 years, predominantly science and chemistry, but more recently has branched out into the primary industries field. She is an eager life-long learner, having recently completed a Beekeeping Level Three course and has been instrumental in starting an apiary at the school. Suzanne is passionate about getting students involved in hands on learning and having them experience science outside of the classroom.
Suzanne has been hosted by the Biosecurity department within Northland Regional Council. Her placement has seen her working alongside Brooke Hartigan in the Freshwater Pest team as well as experiencing a variety of field work with many other Biosecurity officers.
Throughout her placement, Suzanne has learned that biosecurity officers are not just passionate about their environment, but they are also ambassadors for the Regional Council and need to have great communication skills when interacting with the public.
A few of the key projects that Suzanne has been involved with were:
koi carp eradication where 84 fish were removed from a private farm dam
follow up monitoring of areas for Houttuynia, an invasive weed
witnessing a yacht with Mediterranean Fan Worm get hauled out and cleaned
attending the "Field Days" event in Dargaville to help with public awareness of the work that NRC does.
All these experiences have helped Suzanne develop an understanding of biosecurity at a regional level and how the nature of science is incorporated into this.
Suzanne is very grateful to the staff within the Biosecurity Department at Northland Regional Council for the varied opportunities provided to engage with science in the local community. She would particularly like to thank Brooke Hartigan and Jo Barr for sharing their valuable expertise and time. She would like to acknowledge Northland Regional Council, the Royal Society Te Apārangi and Whangārei Girls' High School for supporting her professional learning journey.
Toitū te whenua, Toitū te moana, Toitū te tangata.
If the land is well, If the sea is well, The people will thrive.
More on Suzanne's professional learning journey.