Blockhouse Bay Intermediate - Tonya Wyatt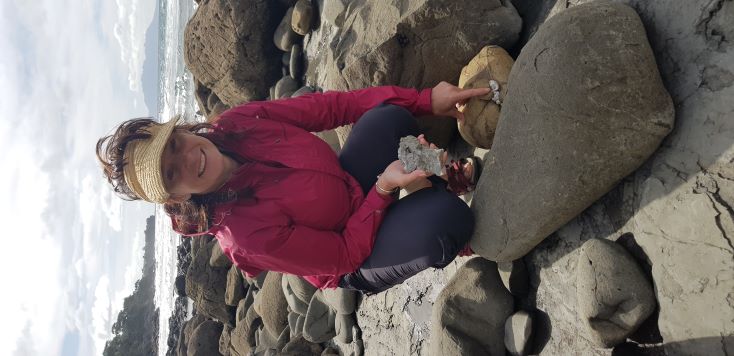 2021 | Earth science, paleoecology and environmental science
School: Blockhouse Bay Intermediate
Hosts: University of Auckland
The vision for science at Blockhouse Bay Intermediate is for students to be curious and engaged, developing their science skills and capabilities within real world contexts and with hands-on experiences. Deepening their appreciation and understanding that through science, they can affect positive and lasting change for their own and future generations.
The school's goal is for students to leave primary school feeling confident and prepared for their future learning in science. This vision is supported by the school values and within its strategic plan, in particular, rangatiratanga, service through leadership.
Through participation in the Science Teaching Leadership Programme, the school will develop and strengthen teachers' understanding of the Nature of Science so that they and students are engaged in rich learning experiences. The school will utilise a "strengths" based approach to promote leadership capability in the field of science through an integrated curriculum.
Tonya has been teaching since 2004. She has taught in both year 7 and 8 classrooms, and was the science curriculum leader for her school for a number of those years. For the past five years she has been the science specialist teacher for approximately 850 students in both year 7 and 8. Tonya has a Bachelor of Science and Masters in Education focussing on science and climate change education. This study, as well as an ongoing passion for science education and education for sustainability, continues to guide her belief that as part of learning science, it is essential to understand and explore the 'why' of caring for our planet and to give students opportunities to establish real world connections.
Tonya has been hosted by Professor Kathy Campbell in the Earth Sciences Department within the School of Environment at the University of Auckland. Her placement involved attending Earth Science lectures and laboratories and a variety of Earth Science field trips. This has given her a greater understanding of the Earth's processes and the variety of ways academics engage with the Nature of Science within their own research and when communicating ideas and concepts to their students and colleagues.
The Earth Science field trips focussed on sedimentary systems, trace fossils, and mapping sections of shore platforms to interpret the changing paleoecological conditions over time.These activities required observational and descriptive skills to determine, as well as asking questions and critically examining the evidence.
One of the many highlights included accompanying Kathy and other researchers on a field visit to Waimangu Valley, Rotorua to take samples samples of stromatolites and microbes in mats of silica that are formed in hot springs. Similar silica mats have been found on Mars and the samples will be compared to these. Thich could provide one piece of evidence that there was life on Mars.
These experiences provided an insight into the fundamental skills required of Earth Sciences, primarily being able to interpret and integrate multiple sets of data, and the careful recording of evidence, especially in an environment where there may be only one chance. These skills are what scientists use in real life, and were skills that the lecturers consistently focused on.
In addition Tonya become involved in the Soil Safe Aotearoa project, https://soilsafe.auckland.ac.nz/ This citizen science project provides a way for soil enthusiasts to scientifically investigate their areas of interest as well as research on the scientific, environmental and diverse economic values of soil. She will continue to assist Soil Safe with its school outreach program.
The Science Teaching Leadership Programme has been an extraordinary opportunity for professional learning and to engage in real life science, in an academic setting. This experience has been invaluable as it has helped Tonya clarify what dispositions and skills students need engage into be scientifically literate citizens, while also having fun learning about how the world works.
She would like to thank the Royal Society Te Apārangi for their support Kathy Campbell at Auckland University for hosting her so generously and Blockhouse Bay Intermediate for their willingness to give her time and space to experience this opportunity.