Cobham Intermediate - Jacinta Burton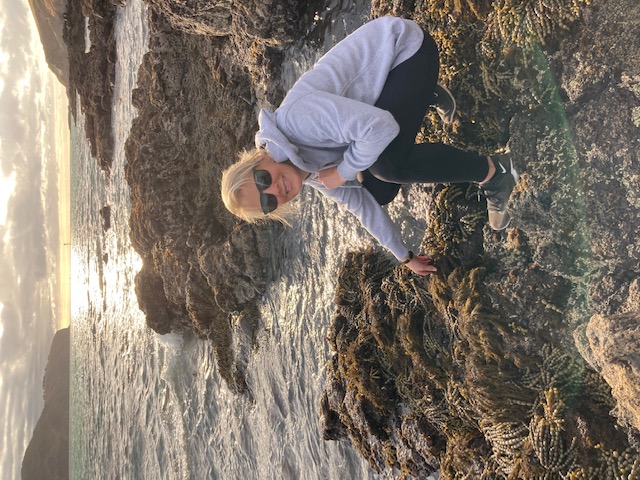 2021 | Monitoring beautiful birds in Canterbury
School: Cobham Intermediate
Region: Canterbury
Host: University of Canterbury, Department of Biological Sciences
Cobham Intermediate is passionate about the teaching of science and is committed to developing a strong science community. It's major goals are to expose students to a genuine science curriculum and to lift engagement, knowledge and skills in science. The school wants to emphasise the Nature of Science within authentic contexts and hands-on learning opportunities.
Through the Science Teaching Leadership Programme, the school will continue to review and refine it's science programme by helping students to understand the links between science and the greater world, to become science literate and to consider science as a future endeavour.
Jacinta is passionate about Science and the teaching and learning of our natural world. She has been teaching for 14 years at both high school and intermediate level in New Zealand, as well as the UK. Jacinta enjoys the outdoors, a context that brings authentic learning experiences to students, and she loves to take science outside of the classroom. She believes that hands-on learning is the key for developing curiosity, a problem-solving mind-set and critical thinking skills in her students. Students of science have shaped the modern world and science teachers inspire the next wave of progress in all of the fields that will affect daily life. Jacinta is looking forward to growing her own knowledge and understanding of the Nature of Science along with the Science Capabilities. She wants to inspire other teachers to grow their own passion for science and build a culturally-responsive, science-focused curriculum.
Jacinta has been hosted by Professor Jim Briskie in the School of Biological Sciences at the University of Canterbury. She has attended lectures, laboratories and has been involved with postgraduate students in a number of research projects. During her placement Jacinta participated in collecting data from coastal marine environments looking at the effects of marine heatwaves on kelp forest communities. This experience gave her an appreciation of the vulnerability of species and the impact of human activities.
A highlight of Jacinta's phase one experience was a trip to Chancellor hut in Fox Glacier collecting data on kea populations and samples to understand dietary variations. From this experience, she has gained a deeper understanding of the conservation work that is being done to help our endangered species and how science is organised and resourced in New Zealand.The Science Teaching Leadership Programme has provided Jacinta with an opportunity to make deeper connections to our environment and enhance her understanding of Mātauranga Māori. She has built strong connections within the community and hopes to further develop and maintain these relationships. Jacinta is looking forward to applying her knowledge of real-world science with a strong emphasis on the Nature of Science to improve engagement and achievement at Cobham Intermediate.