Otumoetai College - Kim Beaton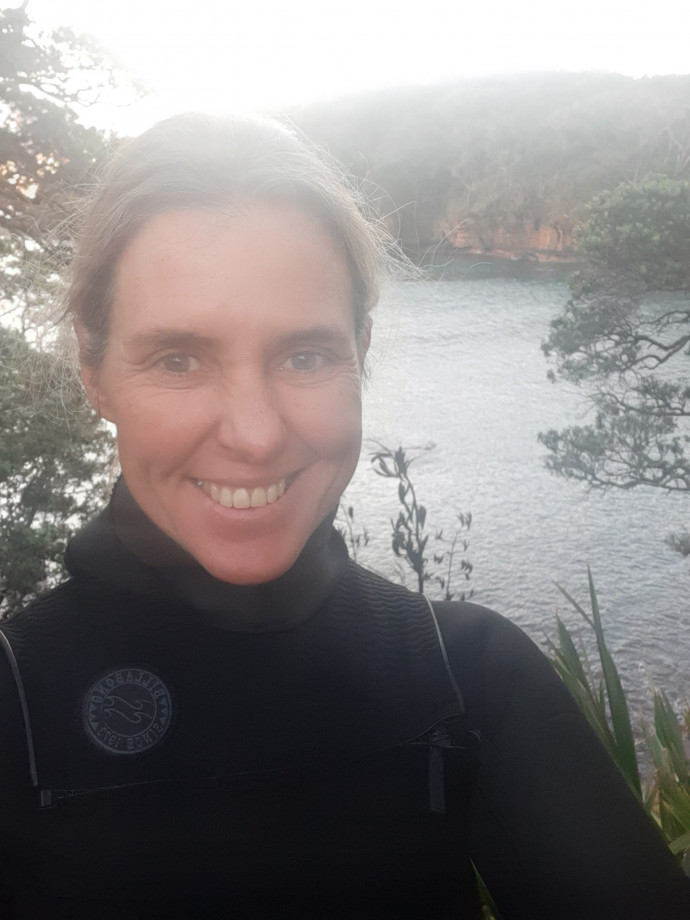 Kim Beaton in Te Puke Kaituna river
2021 | Marine Chemical Ecology
School: Otumoetai College
Region: Tauranga, Bay of Plenty
Host: Coastal Marine Field Station
Ōtūmoetai College is an inclusive learning community where identity, optimism and challenge form the foundation for all learners to flourish in a dynamic world. Increasing knowledge of the nature of science and mātauranga Māori will strengthen a school wide junior curriculum review, leading to the formation of a Science Learning Design Class that will purposefully integrate core curriculum knowledge and skills with authentic projects to be undertaken using a design thinking framework. Kim will make connections with the science community, lead, support and collaborate with staff to provide transformative learning opportunities for both ākonga and kaiako.
Kim has been a science and senior chemistry teacher for 14 years. She has a passion for providing learning opportunities that are interesting, varied and stimulating. Kim's belief is that every student in every class can succeed. With her depth of knowledge and her enthusiasm for teaching, she sees one of the keys to student success is to provide learning environments and programmes where students can enjoy and see their learning as relevant and real. Kim is dedicated to motivating staff and students to reach their goals.
Based at the University of Waikato's Coastal Marine Field Station in Tauranga, Kim has been involved with many multidisciplinary research and educational projects. She has attended lectures at the University of Waikato, gaining knowledge and understanding of sustainability in Tauranga Moana along with the importance of clearly communicating the science related to environmental issues.
A few of the key projects that Kim has been involved with were:
Toheroa aquaculture and surveys in Te Tai Tokerau. Strengthening community connections and participating in environmental research focused on Mātauranga Māori, coastal and marine science research and projects.
Pilot studies into fermented seaweed bio stimulants for sustainable agriculture, promoting plant growth, resilience and soil health.
Bio fouling, biosecurity and invasive sea squirt research.
Collection of macro algae to clean water including research into nutrient dynamics, growth and bioremediation performance in order to treat wastewater in sustainable ways.
Deep sea 'drop-camming' recordings of Motiti Island reef systems for environmental research projects in partnership with local iwi, council and community groups.
Investigating barriers to cockle population recovery following heat wave mass mortality.
Seaweed alginate extraction with marine chemists using separation techniques to develop marine products and technologies.
Collection of Asparagopsis seaweed in Te Tai Tokerau to support research into methane emission reduction in cows.
Kim returns to Ōtūmoetai College with a deeper understanding of the science capabilities, local environmental issues, how scientific research is undertaken, the dispositions of scientists, and leadership within a school environment. She intends to use this knowledge to support science learning for ākonga, kaiako, whānau and the school's local community.
Kim is extremely grateful to the staff and marine scientists at the Coastal Marine Field Station for the friendly support and varied opportunities provided to engage with science in our local community. She would particularly like to thank Dr. Phil Ross, the Royal Society Te Apārangi and Ōtūmoetai College for supporting her professional learning journey.