Ladbrooks School - Sarah Ridgway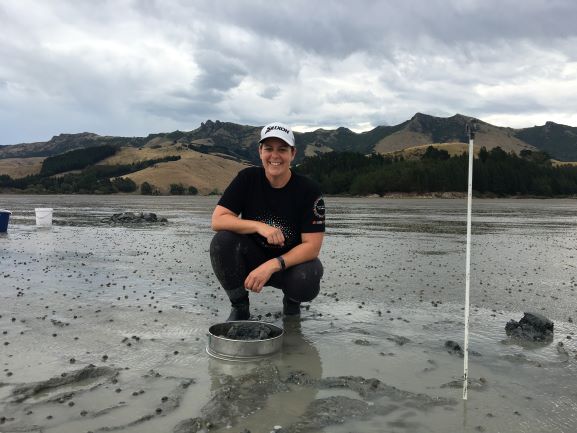 2021 | Water, water everywhere!
School: Ladbrooks School
Hosts: Environment Canterbury, Surface water team
Ngā Puna Tapuwai Ladbrooks School is a semi-rural school of approximately 150 students on the outskirts of Christchurch. The school is the centre of the community and they play an active role in our mahi and ako. Ladbrooks School believes that science needs to be authentic, practical, encourage curiosity and taught within a meaningful context. This is reflected in their philosophy as a Silver accredited Enviroschool. The school is part of the Ngā Matapuna o Ngā Pakihi Kahui Ako and is working on the lever of environmental sustainability - to continue to develop and support sustainable practices in our environments, and prioritise environmental ako". The school has two teachers who are involved in the Science Teaching Leadership Programme; this will enable the school to deeply embed the understanding of the Nature of Science across the year levels and effect a change in pedagogy and practice over time.
Sarah is passionate about teaching in an engaging, hands-on way using 'real world, right now' scenarios as an ignition. She has strengths in Science, Art, PE & Health, and Digital Technologies. Sarah has 15 years of primary teaching experience including two years teaching overseas. She has taught across all levels in a primary setting and is currently working with Year 7-8 students. Sarah teaches in a flexible learning environment with a hard-working and innovative team. She believes learning in a hands-on, investigative way is critical to building children's understanding of the world around them. Sarah runs the William Pike Challenge award at Ladbrooks School. A huge part of this programme is getting children involved in community service, she has enjoyed having students work with groups such as Forest & Bird. The children spend time in the Port Hills planting, plant releasing, and maintaining the plants. This builds an understanding of how our local environment is kept healthy and sustainable.
At Environment Canterbury, the water science team hosted Sarah. During her placement, she participated in a wide variety of research and programmes carried out by staff from a number of teams. This included gathering freshwater data for the State of the Environment data set, testing and gathering samples at mudflats with the coastal water quality and ecology team, testing water flow with the hydrology team, and heading out with the Youth engagement team to inspire young people to get involved in environmental science. The programme enabled Sarah to participate in the practical field-based research and provided her with a strong foundation of knowledge and understanding of the Nature of Science and water quality, ecology, and hydrology.
A highlight for Sarah was participating in the fieldwork with technicians and scientists. This experience exemplified the Science Capabilities in an authentic manner. Out in the field is where Sarah learned the most about water science. She was able to get stuck in and use the equipment, ask questions and learn the correct terminology. Usually, water was tested for temperature, acidity, dissolved solids, turbidity, dissolved oxygen, and suspended sediment. There was also a visual assessment in rivers and lakes looking at water clarity, periphyton, macrophytes, and invertebrates. Each reveals something different about the health of a water body.
Sarah was also fortunate to be able to attend the New Zealand Antarctic Science Conference - "Connecting through change". This was an opportunity to see passionate scientists from all over the country connect. The way they discussed, questioned, and critiqued each other was an excellent example of the nature of science in action. It made Sarah reflect on the importance of allowing time for 'science talk' in the classroom.
Along with the curriculum development workshops and leadership course, these experiences have strengthened Sarah's connections with science organisations, added to her scientific knowledge, and inspired a wealth of ideas for engaging staff and students in meaningful science.
The Science Teaching Leadership Programme has been an inspiring experience for Sarah and she is looking forward to returning to Ladbrooks School and working alongside staff and students. Sarah would like to thank The Royal Society Te Apārangi, the staff on the Water Science Team at Environment Canterbury and Ladbrooks School for investing in her development.