Marlborough Boys' College - Rosanne Homewood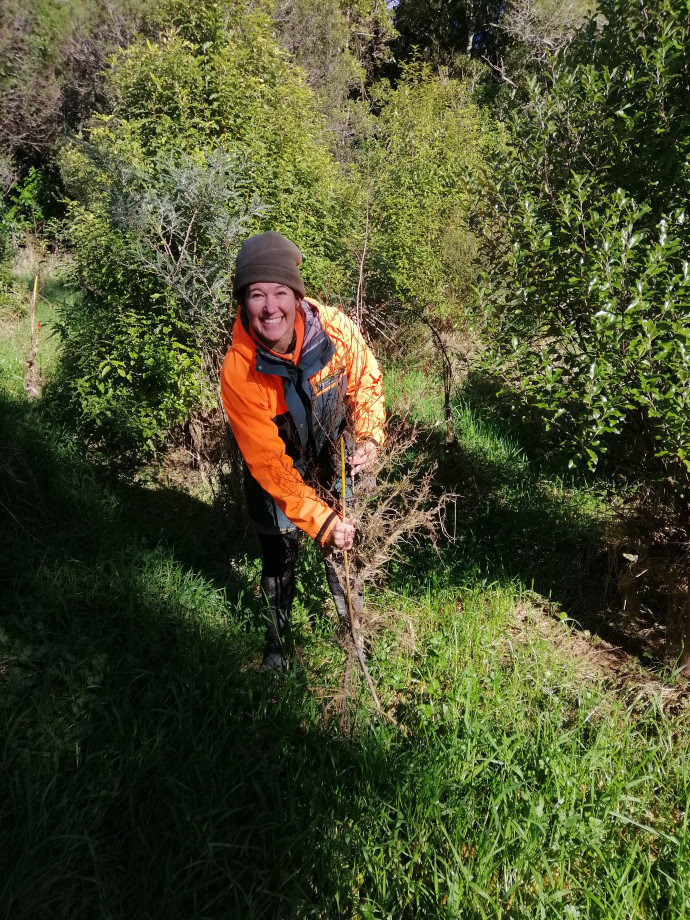 2021 | Marlborough Sounds Biodiversity Management
School: Marlborough Boys' College
Region: Marlborough
Host: Department of Conservation, Picton
Marlborough Boys' College is aiming to build a junior curriculum that integrates universal design for learning via gamified learning. Rosanne will build upon our previous RSNZ work at creating a better balance between the nature of science compared to the school's core concepts. Students should be able to progress through a junior programme that incorporates mātauranga Māori and caters for all ability levels and learning needs.
The aim is that Rosanne will develop the skills necessary to inspire the staff and build the rationale and guidance for the "why" that drives the Marlborough Boys' College curriculum programme. Following Rosanne's work, it is hoped that Marlborough Boys' akonga will report a greater interest and enthusiasm for the sciences and progress to level 1 in higher numbers.
Rosanne has been teaching Science and Biology at high school level for almost 10 years now. This year, she is lucky enough to be undertaking the Science Teaching Leadership programme and has been placed with the Department of Conservation Picton/Waitohi branch.
Her placement programme is focused on biodiversity management in the Marlborough Sounds, a vast area of coastline, offshore islands, and mainland reserves that the Department of Conservation overseas and manages. She will be actively involved in pest tracking, monitoring, and trapping as well as endangered species monitoring (including species such as King Shag, Orange-fronted Kakariki and Powelliphanta snails). She will also be doing some plant work, including weed clearance and reserve plantings. Her involvement in these projects will help her to develop an array of practical conservation skills as well as develop in depth knowledge of species management in this area.
Rosanne has several goals in relation to this placement. Firstly, she aims to make connections with the people and places of our local community. By working extensively in the region, she hopes to gain a much deeper knowledge of the Sounds area. For example, there are numerous offshore islands that she has never been to, that Rosanne will be able to work on during this placement. Through this, she will gain a better understanding of our local area, including which species are there, what different agencies are trying to achieve, what research is being done and some of the history of these places. Physically going to these places and working on them will give her a much deeper appreciation and understanding of the area and all the intricacies involved in managing and conserving such an incredible array of species and places. This placement will also allow Rosanne to connect with the members of the Department of Conservation, as well as the numerous partnering scientists, volunteer citizens and organizations that work with DoC. She hopes to use these opportunities to learn more about the various species and research that is currently being undertaken or has been undertaken previously.
Whilst Rosanne is on this placement she would also like to develop her practical conservation skills. This includes things such as tracking and trapping, navigation, weed control techniques and identification of species (plant and animal). By focusing on these goals, she hopes to develop close relationships with the people and places of this area, and through this she will be able to enrich the experiences of her students in the years to come by providing lots of community-based connections to the curriculum.