Ohakune School - Suzi Couch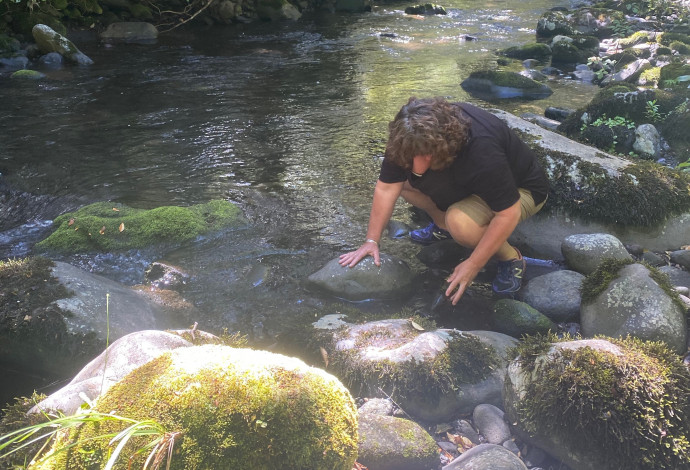 2021 | Exploring the Nature of Science through Different Lens
School: Ohakune School
Region: Whanganui, Manawatu, Ruapehu, Turangi
Hosts: Department of Conservation (Tūrangi), Project Tongariro, Massey University School of Exercise Science and Nutrition, Massey University School of Agriculture and Environment
Ohakune School believes science needs to be taught within a meaningful context that is practical and driven by the learners. This is reflected in their Enviroschool philosophy. Learning opportunities will be authentic and relevant to the needs of learners so they can develop Kaitiakitanga.
Developing Suzi's science leadership skills will be an advantage for the school, allowing professional development with a greater depth of understanding of the Nature of Science. With the opportunity for Suzi to lead this area of development, the school can also create connections for teachers and local community while utilising our natural resources. The schools localised and science curriculum will be developed further through the knowledge gained and passed on by our lead teacher.
Suzi has had a number of years of primary teaching experience. During this time she has taught children from all year levels, presently teaching in the new entrant/year 1 area. Suzi is our Enviro Schools leader and has led our school through their bronze award. She is passionate about our environment and engaging learners in science, to provide them with the tools to become our kaitiaki.
The Science Teaching Leadership Programme has given Suzi the opportunity to network with a number of science organisations and scientists who are available to support the school in the future. Her placements have involved a diverse variety of hosts and experiences. The placement involved data collection and interpretation, whio health checks, short tailed bat monitoring, pest control and monitoring and sustainable restoration projects with the Department of Conservation. At Massey University she observed athletes being tested under stress and assisted in a program to improve the quality of life for spinal injury and Multiple Sclerosis patients. She also spent time in the Earth Science Department in a laboratory with a geologist, and on field trips in the Ruapehu Region learning about this unique area's geological and volcanic history. These experiences have strengthened her understanding of the local environment and how geographical and ecological impacts are connected, how science improves and maintains our quality of life and the environment we live in.
This program has provided professional development in teaching approaches, practical ideas and pedagogy in science and Suzi has a better understanding and knowledge of the Nature of Science and what it looks like in action. She has gained a better understanding of Matauranga Maori and how this can be an integral part of our localised curriculum. Suzi is excited about bringing her learning back to school and implementing it into our localised curriculum. The Science Teaching and Leadership program has enabled her leadership to grow and through this she will support teachers to develop their own science programs and lead in developing the Ohakune Primary Schools science curriculum.
Suzi would like to thank Toby Mundell and Jonathan Procter (Massey University Palmerston North), Jess Scrimmonger (Department of Conservation) and all the other wonderful people who have provided support, encouragement and time during her placement.