Ormiston Junior College - Gerrie Viljoen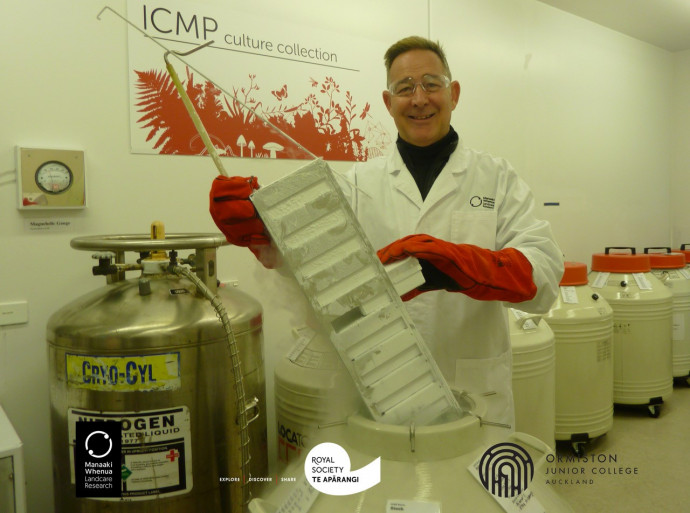 2021 | Turangawaewae Whenua – "My place of standing on our land and our future
School: Ormiston Junior College
Region: Auckland
Host: Landcare Research
Ormiston Junior College values the collaborative opportunities that arise during one aspect within our localised school curriculum, 'TAIP' (Transdisciplinary Authentic Inquiry Projects). Each learner is exposed to all New Zealand Curriculum learning areas through carefully planned learning experiences and expeditions. Deeper learning is driven by connecting the existing knowledge and interests of our learners with real world contexts, people, and problems.
Gerrie's participation in this programme will create opportunities for more authentic projects to be explored. Gerrie's experiences, his more robust understanding of the Nature of Science and his own network of real-world contexts will additionally contribute towards effective professional development for all staff.
Gerrie's career as a teacher started in South Africa after graduating from the University of Pretoria.
Since living in Aotearoa from 2002, New Zealand is now his home. After numerous years of running his own business, he had a burning desire to return to teaching. However, his excitement only really started after meeting Luke and the awesome team at Ormiston Junior College (OJC).
The innovative learning environment as well as the collaborative, flexible teaching experiences has made him realise that OJC meets the needs of a rapidly changing society. It offers him the opportunity to explore the flexibility of the NZ Curriculum and his teaching style to best suit a range of his learners' needs.
His main goal as a learning coach at OJC is to nurture a growth mindset in learners, while emphasizing future-ready skills to prepare students for jobs not yet invented. His philosophy when it comes to caring for the leaders of tomorrow has always been that children learn best when their individual differences are taken into consideration.
Gerrie's placement with Manaaki Whenua Landcare Research New Zealand, will allow him the opportunity to be part of a research team that focuses on "this land, and everything it shares with us". He will be exploring specific topics such as biodiversity, biosecurity, land and environment issues.
This placement will also allow Gerrie the opportunity to work alongside scientists, postgraduate students and researchers in academia.
A significant part of Gerrie's initial research will include the use and development of New Zealand - grown mushrooms to produce packaging materials and other everyday household products like lampshades, chairs, replacement for polystyrene foam or polyurethane products.
This product will be the result of extensive experimentation and research with various species of New Zealand mycelium and combining these with recycled waste materials. This is a product that will be abundant, sustainable, and inexpensive.
Gerrie's objective for 2022 is the use and implementation of the knowledge and skills that he has gained throughout his science research, within the innovative learning environment at OJC, specifically the TAIP (Transdisciplinary Authentic Inquiry Projects) programme. He is also wanting to actively share his understanding obtained through the leadership programme with fellow colleagues and implement these skills in his own role as a leader at OJC and the local community.