South Westland Area School - Ange Fox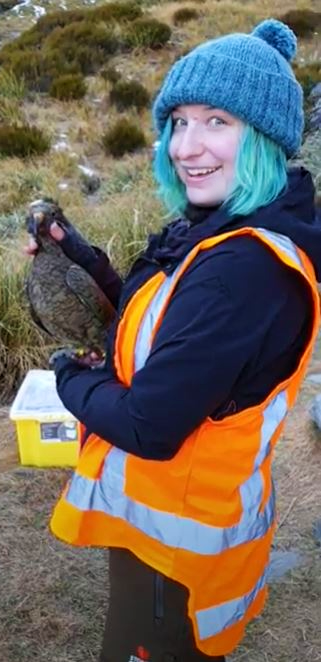 2021 | Biodiversity conservation in South Westland
School: South Westland Area School
Region: West Coast
Host: Department of Conservation Franz Josef
Blog: stlpfuntimes
South Westland Area School hopes to provide an opportunity for the up-skilling of a member of staff who is an integral part of its teaching team. By providing its teacher with this opportunity it is envisaged that the skills developed will ultimately benefit all areas of the school. As well as providing an avenue for professional development, there is scope for subject enhancement that will further assist in the teaching and learning of science at South Westland Area School. By sharing best practice across other schools involved in the initiative it is also hoped that this will enable the school to grow its ability to reflect on and amend pedagogy for the benefit of students.
By working with the local DOC (Department of Conservation) branch, Ange learned more about the conservation efforts that are happening in her and her students' own backyards. This placement involved working on a number of different biodiversity conservation programmes on the West Coast with a variety of teams. This meant working with taonga species and ecosystem management, enabling her to experience the practical use of science in New Zealand conservation.
Ange participated in hands-on science including delivering species management plans, threat management, and conservation research which gave her a firm foundation of knowledge and understanding of the Nature of Science in conservation as well as associated field skills.
The projects that Ange was involved in include:
Assisting with Okarito Rowi project & Operation Nest Egg in Franz Josef and predator free Islands in Marlborough Sounds to hatch, release, and monitor local kiwi populations.
Kea mitigation and monitoring research to protect kea during predator control operations.
Lizard surveys and monitoring, including working with the Kapitia skink and Ōkārito gecko.
Freshwater stream monitoring with Landcare Research.
Biocontrol of Buddleia using the Buddleia Leaf Weevil.
Upon returning to school, Ange hopes to incorporate the gained knowledge to boost students' scientific literacy skills and engage them in the conservation efforts happening in their local area.