St Thomas of Canterbury College - Jonathan Riddell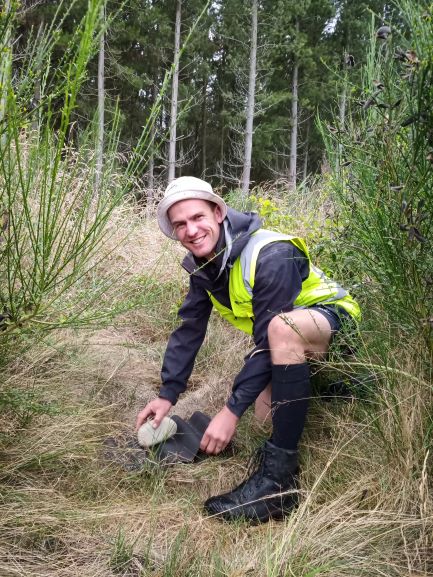 School: St Thomas of Canterbury College
Region: Canterbury
Hosts: Wildland Consultants Ltd
St Thomas of Canterbury College has an integrated junior curriculum that aims to support its learners in a way that is relevant, rigorous and relationship based. The science department is shifting its teaching and learning to focus to the nature of science in a rich place based context. The Science Teaching Leadership Programme is an opportunity to develop rich connections to the local environmental and cultural context of Canterbury, as well as local experts in the scientific community. The programme will allow St Thomas of Canterbury College to develop a key member of its science team in both their leadership and understanding around the implementation of Nature of Science in their courses.
Jonathan has had 11 years secondary teaching experience in Aotearoa. During this time he has taught Science and Chemistry in Auckland and the last 3 years at St Thomas in Christchurch. He is passionate about science and seeing his students see themselves as scientists. He believes in the holistic nature of education and the importance of rich learning experiences.
Jonathan's placement with the team at Wildland Consultants, Christchurch, has involved his participation in ecological survey and monitoring; ecological management of flora and fauna at development sites, management of ecological data and collation and synthesis of ecological literature. During this programme Jonathan has worked alongside experienced ecologists with a broad range of specialist skills, with a particular focus on freshwater ecology and restoration.
The Science Teaching Leadership Programme has also provided him with a firm foundation of knowledge and understanding of the Nature of Science, and of place based contextual learning. Jonathan has developed effective use of the science capabilities as well as strengthening of his leadership skills. These will assist him as he works with his colleagues to better develop the junior science and STEM courses at St Thomas of Canterbury College to enable its students to critically engage in the world with scientific curiosity and creativity.
Jonathan would like to thank Des Smith and the team at Wildlands Christchurch for supporting and hosting his placement.