Waiuku College - Jane Patterson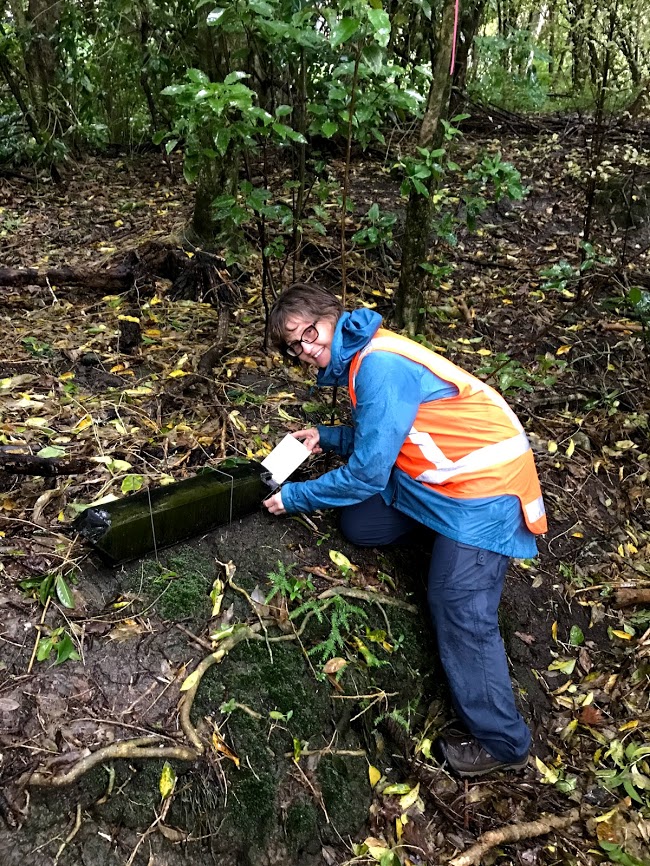 2021 | Walk on the Wild Side
School: Waiuku College
Region: Auckland
Host: Wildlands Consultancy
Waiuku College motto, Titiro Teitei encourages both students and teachers to aim to do their best in everything they do. The College has strong links with the small town of Waiuku and the wider West Franklin community. The help and support they give the college are a wonderful advantage for the students. The students are also fortunate, to live amongst such an attractive rural and farming environment with wild west coast beaches, the meandering Waikato River and the second largest natural harbor in NZ, Manukau, all only minutes from the school, and the College is nestled in the heart of the scenic and historic Waiuku township.
Jane is always willing and keen to share her knowledge and experiences therefore we aim to gain through Jane cascading her new learning and perceptions to the Science Department. As a department we are always willing to innovate with regard to our programmes and Jane's insight into the Science community and the learning she gains through collaborating with other scholars will be integrated in our programmes. Jane's work is obviously closely aligned with the 'Big ideas in Science" and the policy of pest free New Zealand. To incorporate in our programme practical science learning which is linked to a long-term political initiative will serve to ensure teachers and students at Waiuku are contributing directly to the community.
Jane will join the team of general and specialist Ecologists at Wildland Consultants, Auckland, to help carry out key projects. This will involve ecological survey and monitoring ecological management of flora and fauna at development sites, management of ecological data, and collation and synthesis of ecological literature.
During this programme, Jane will work alongside these experienced ecologists with a broad range of specialist skills (i.e botany, restoration ecology, aquatic habitats, and pest mammals). Most of the work will be based in the Auckland Region, with the possibility of field surveys further afield in Northland and the Waikato.
Jane aims to gain a firm foundation of knowledge and understanding of the Nature of Science, a broad introduction to ecological restoration and management in New Zealand as well as associated field and laboratory skills.