Westminster Christian School - Gail Goodwin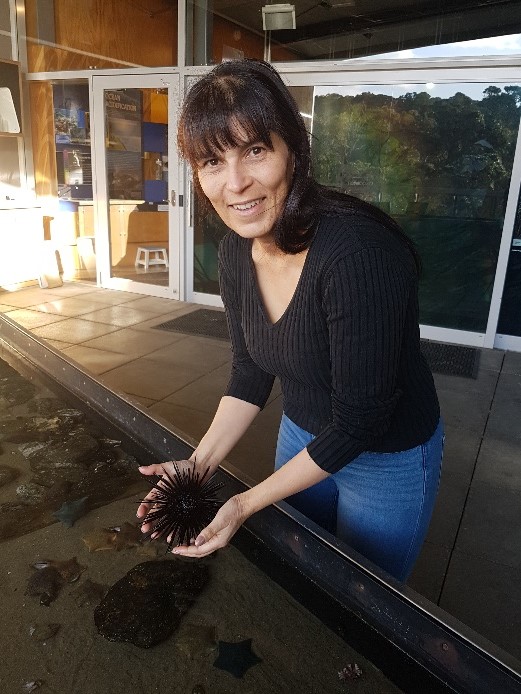 2021| Mauri moana: Ecological responses to enabling kaitiakitanga of New Zealand marine environments
School: Westminster Christian School
Region: North Shore, Auckland
Host: Leigh Marine Laboratory
Westminster Christian School has a desire to link science with technology. Through the deep understanding of the science capabilities, the school wants all teachers to be teaching scientific capabilities, concepts and know to all it's students. The school believes it would benefit from having an expert who can lead this area of teacher development. It wants its students to engage with science, gather and interpret information, think about science, question, look for evidence, and substantiate their understanding and findings. Science at Westminster Christian School will be woven through all curriculum areas as it embarks on the design of its local curriculum.
For the nine years Gail has been a teacher, she has taught all year levels between Years 5-8. As part of her school wide role, being the Science Lead Teacher has been one of her responsibilities. For this, she has led PLD for the teaching staff to cultivate effective teaching practices. Gail has also begun the process of the school becoming an Enviroschool and has already built a useful network of local organisations that have an environmental care/conservation mandate – some of whom have collaborated with the schools akonga in community projects.
While based at Leigh Marine Laboratory, Gail will be involved in the diverse and dynamic aspects of Dr Tim Haggitt's daily activities and a range of projects (some specially tailored by Tim for her to conduct). This will allow her opportunities to actively engage and explore in the 'ways' of science (NOS) with a particular focus on the unspoken ways things are done. Gail will be paying close attention to how science is communicated to the various stakeholders and how relationships are built between parties. She will have the opportunity to be actively involved and contribute in fieldwork. Working with Tim and other key leaders at Leigh will be an opportunity for Gail to carefully observe and analyse ways in which they successfully support, nurture and empower others to conduct and complete their responsibilities.
Throughout these varied activities, she will be proactive in the following ways:
- To have deliberate discourse with staff and the diverse stakeholders on what they want to achieve with the science and what knowledge they bring to science conducted at the Marine Science campus.
- Build a resource bank of engaging activities for akonga that include deliberate acts of teaching of robust exploration and development of science capabilities.