Cobham Intermediate - Brent Jackson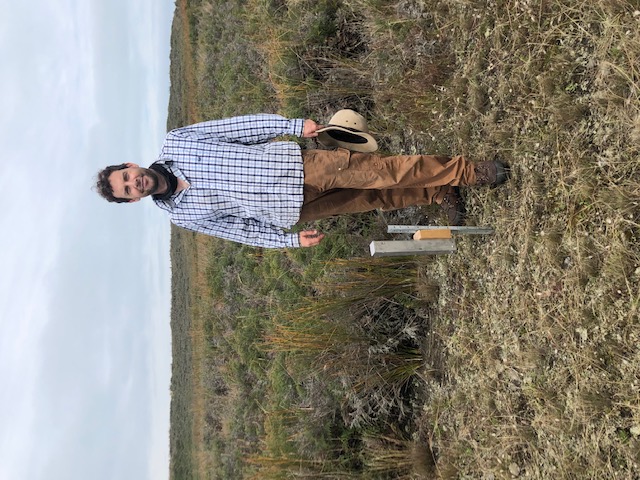 Brent, installing an automated food lure dispenser at Kaitorete Spit on Banks Peninsula
2022 | Pest Free Banks Peninsula Project
Name: Brent Jackson
School: Cobham Intermediate School
Host: Pest Free Banks Peninsula
Region: Canterbury
Cobham Intermediate is passionate about the teaching of science and is committed to developing a strong science community. The school wants to emphasise the Nature of Science within real world contexts and with hands-on learning experiences. Cobham aims to lift engagement and develop science knowledge and skills by exposing learners to authentic science that involves student driven outcomes.
They already have one teacher, Jacinta Burton, who is currently leading phase two of the Science Teaching Leadership Programme. Having a second person completing the STLP will bolster the ability of the Cobham science leadership team to deliver meaningful change and professional development to the large teaching staff at Cobham Intermediate School.
Brent has a passion for nature and has taken every opportunity to teach his students about the natural world. He is currently involved in the student-led 'rewilding' of the Wairarapa Stream that runs through the extensive Cobham school grounds. Brent has 14 years teaching experience, in both rural and city settings. During his time at Cobham Intermediate he has had the opportunity to teach students with diverse abilities and backgrounds. Cobham has provided Brent with the opportunities of being a classroom teacher and a specialist science teacher. He is currently part of the Cobham GATE programme.
Brent is being hosted by Pest Free Banks Peninsula (PFBP). Pest Free Banks Peninsula/Te Pātaka o Rākaihautū is a collaborative programme to protect and enhance biodiversity on the Peninsula through the widespread eradication of animal pests, so the indigenous biodiversity can thrive and become more widespread across the Peninsula and into Christchurch City. His placement involves a range of scientific undertakings such as the study of animal behaviours, data collection and the analysis of data through the lens of the scientific method, to name but a few. He is currently helping to establish baseline data which the success of the project will be measured against. This is being done by collecting photos of pests taken by remote cameras to identify the species and estimate the number of the pests in the area intended for elimination treatment. The ambitious scope of the project will allow Brent to work with new technologies such as remotely monitored traps, automated food lure dispensers and a network of detection cameras. Observations and information gathered in the field will provide feedback to the manufactures of these new technologies so that they can better support the pest elimination programme. Since Bank Peninsula covers over 107,597 hectares, Brent will be endeavouring to apply scientific solutions in a range of geographical contexts such as beaches, forests, farmland and mountains. He will also be working alongside scientists to educate the local school children about the work being undertaken by Pest Free Banks Peninsula and why it is relevant to their futures.
Working for Pest Free Banks Peninsula and the experiences provided by the Science Leadership Teacher Programme will give Brent firsthand contexts and in-depth knowledge of the nature of science and the field skills required in the real world of science