Otamarakau School - Fleur Rosie Boyle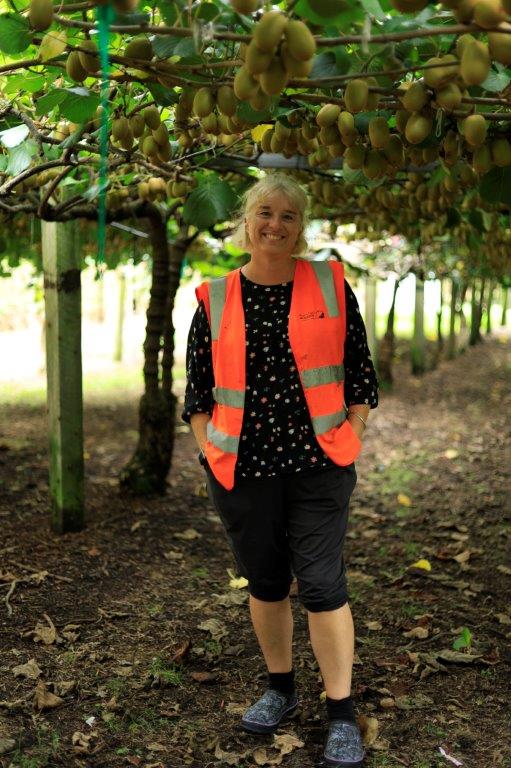 2022 | Reducing inputs in horticutural production

Name: Fleur Rosie-Boyle
School: Otamarakau School
Host: Plant & Food Research Te Puke
Region: Te Puke - Bay of Plenty

Te Pepeha o Ngāti Mākino
Ko Pukerimu, ko Mataahaura ngā maunga
Ko Rotoehu te moana
Ko Te Arawa te waka
Ko Ngāti Mākino te iwi me te hapū
Ko Otamarākau te Marae
Ko Waitaha-A-Hei te wharenui
Ko Ruapotanga te wharekai
Ko Otamarakau te Kura
Ko Fleur Jonique Rosie-Boyle tōku ingoa.
Otamarakau School and community will benefit from Fleur Rosie-Boyle's participation in the Science Teaching Leadership Programme in a number of ways. Science will be valued and sustained in the future, improving links between school and the local science/horticulture industry. This will mutually benefit schools in Te Puke Kāhui Ako (COL) area to contribute to local industry and businesses and vice versa.
The school will have a teacher, Fleur, who will become skilled and develop resources and units for teachers and students to experience. She would be in a position to provide whole school Professional Learning Development around the Nature of Science and the resources that she develops.
Fleur will empower teams of students to work on scientific projects around the school and the community which would upskill students in all areas of our science curriculum.
Fleur is enthusiastic about science and teaching through a scientific lens. During her 26-year teaching career, she has taught in a variety of kura from Preschool to Year 10 levels both in Aotearoa and Overseas. She sees the interest and passion that everyday science brings to children and how it connects to the world around them.
Fleur has lived in Otamarakau since 2002 and has been an active part of the school as a senior teacher and supportive community partner over this period. Fleur lives minutes from the school and local Marae (Ngāti Mākino). She has strong and positive connections, respect and relationships with the school whānau. Therefore, Fleur is deeply invested in what is best for her wider environment from a science perspective.
The opportunity to have time, combined with resources to fulfil a career goal of teaching through a science lens is important to Fleur. She hopes to be able to stimulate children's minds through the world of science that fits with the Otamarakau School vision - to improve science engagement and achievement.
Fleur will have access to a range of scientific activities currently carried out at Plant and Food Research Te Puke Research Centre by the Kiwifruit and Sub-Tropicals Physiology research team. As appropriate, Fleur will work alongside scientific and technical staff who are involved in a number of research programmes.
This programme will involve Fleur in field and laboratory investigation aiming to give her an overall understanding of how science underpins our horticultural exports and highlights the need for science in our communities. It will also assist Fleur in gaining a better understanding of the Nature of Science within our workplace, that she can apply to her school setting when she returns.
A key activity of the Plant and Food team is developing new vine orchard nutrition management systems with a view to reducing nutrient inputs without impacting on fruit quality. The work is being led by a young up and coming post-doctoral scientist, funded directly by industry so will give Fleur a good experience of how science supports industries sustainability goals.