Marlborough Boys' College- Radka McKendry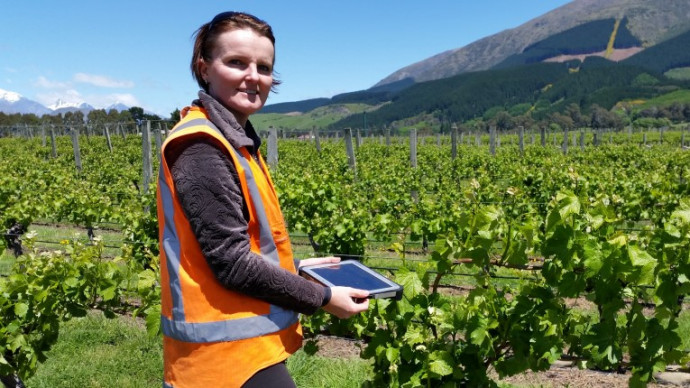 2017 | Scientific research in the wine industry: grapes and wine plants
School: Marlborough Boys' College
Host: The New Zealand Institute of Plant & Food Research Ltd. Blenheim
Region: Marlborough
Marlborough Boys' College is situated in a beautiful, naturally vibrant environment between the Southern Alps and Marlborough Sounds. The Marlborough region is one of the southern hemisphere's most prominent viticultural areas. With all the resources the province has to offer, it is a wonderful location for developing the youth of the region and supporting both their curiosity and creativity through a scientific exploration of Marlborough's natural resources. The Marlborough Boys' College Science department hopes that Radka McKendry's participation in this Science Teaching Leadership Programme will help develop teachers' understanding of the Nature of Science. With its managed structure, the applicable information will be passed through the use of good practice to the rest of the Science staff of both Marlborough Boys' and Girls' Colleges. The new learning will be embedded into the science curriculum and will lead to new collaborations and partnerships with science institutions and experts, helping enhance learning outcomes for all students. 
Radka McKendry is a Science teacher at Marlborough Boys' College, teaching junior Science and senior Physics. She has seven years of science teaching experience in New Zealand and a further two years tertiary level Physics teaching in the Czech Republic. Prior to her educational career, she was employed as an Accounting Assistant.
For Radka's placement she was hosted by Plant and Food Research in Marlborough who were excellent for her to work with. The staff were extremely warm and welcoming as well as supportive in allowing her to build upon her existing knowledge of chemistry, biology, practical physics and helping her to understanding their roles in the wine industry. One of the research projects that Radka was closely involved with centered on applying several spectroscopic techniques to UV-Vis spectroscopy in quantitative chemical analysis of anthocyanins. This provided several new learning experiences; she gathered large quantities of data from boysenberry samples to build up a reference material of anthocyanins to use in comparison with red wine. Both methodological and statistical knowledge were required in order to determine the reliability of the data, and ensure consistency with published research. Radka also participated in the reading and writing of academic research papers while at PFR. She learned how to be systematic and reference her findings for future use. In this, her mentor and immense supporter, scientist Abby Albright was always inspirational. Another project Radka assisted with to observe Science in action was trunk disease research in the local vineyards with Dion Mundy and Bex Woolley. This was a fantastic example of how students can participate in 'citizen science' with the local community.  One experiment on grapevines involved recording the stressors they experience and subsequent symptoms they express. This ongoing research aims to establish whether a stressed grapevine will still produce quality fruit and the lifespan of an infected plant. Radka's interactions with the team at Plant and Food Research, along with local scientists, has allowed her to develop an understanding of the skills scientists employ and how science is resourced in New Zealand.
 During her time away from school Radka attended a residential leadership course at Otago University. The leadership course has improved her skills in communication and goal setting. It also enabled her to get a clearer understanding of her leadership strengths and challenges, as well as how to facilitate initiatives. Radka has used time away from the classroom to study current pedagogical research which she will share with her Science colleagues and use to enhance her own teaching practices when she returns to the classroom. These new skills will add to her knowledge base and strengthen her future teaching.
Radka is very grateful to the Royal Society for investing in her and providing this incredible learning opportunity to work with scientists in the wine industry.  Additional thanks to Plant and Food Research Marlborough and the Marlborough Boys' College, for their ongoing support and assistance in giving her this wonderfully exciting placement and possibility.
To find out more about what Radka got up to during her placement, you can read her blog: rmknz.wordpress.com, or follow her on Twitter @RadkaMNZ