Maungatapu School – Chris Taane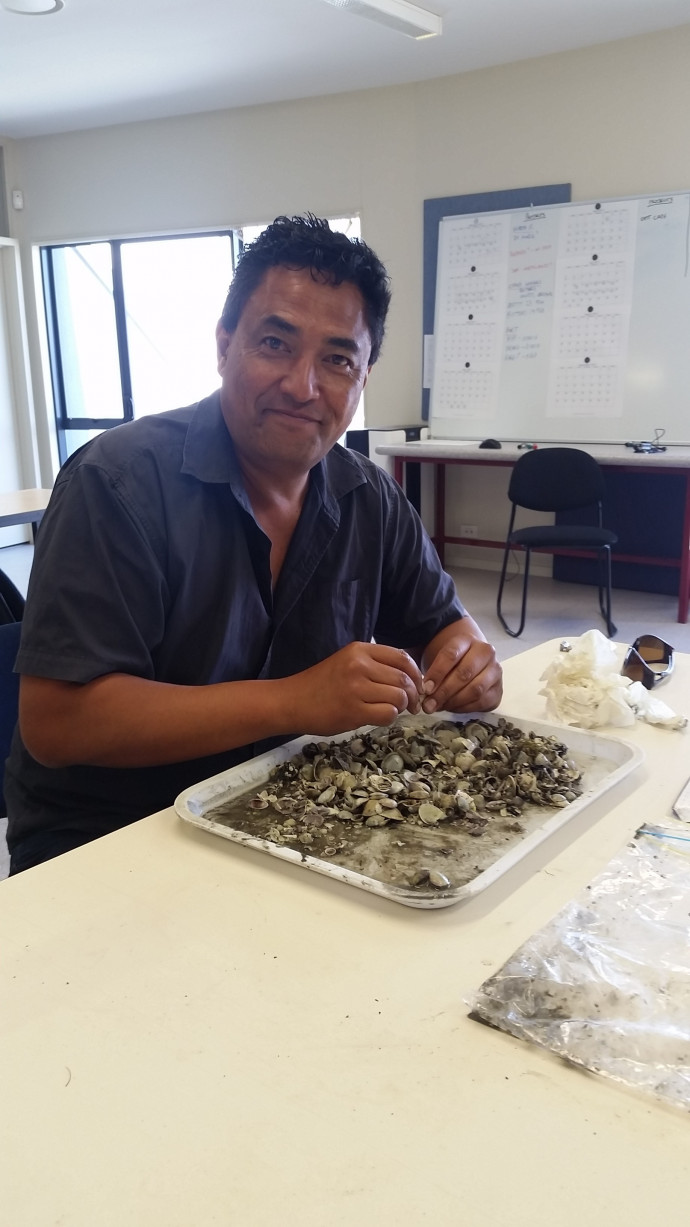 2017 | Marine Science – Aotearoa – Our marine environment
School: Maungatapu School
Host: Coastal Marine Field Station – Tauranga, Department of Earth and Ocean Sciences, Faculty of Science and Engineering, University of Waikato
Region: Bay of Plenty
Maungatapu School is committed to improving science learning for all of its students. By having Chris participate in the Science Teaching Leadership Programme, the school intends to develop a greater understanding of how the Nature of Science and Science Capabilities can be better integrated into their curriculum. The school is keen to provide opportunities for science learning that are practical, inquiry-based and focused on authentic contexts. 
Chris has over 15 years of experience within the field of education. He has worked in educational reform in the Middle East, as a Resource Teacher of Behaviour and Learning in Special Needs and as a classroom teacher within numerous primary and secondary settings. He has a passion for the arts and literacy and is excited about the prospect of further developing his leadership skills within the Science Teaching and Leadership Programme.
The Coastal Marine Field Station Environmental Research Institute, University of Waikato at Sulphur Point Tauranga, hosted Chris. This experience has enabled him to take part in authentic marine study within real life contexts and has helped him gain a better understanding of the Nature of Science and its role in an equitable and engaging science curriculum.
Chris has worked alongside university students and staff on a variety of projects that included:
Monitoring the habitat of marine sponge species.
Monitoring the settlement of marine organisms on various concrete composites at Motiti Island.
Tracking the seasonal feeding behaviour of short and long tailed stingrays in the Bay of Plenty.
Tagging of short and long tailed stingrays in the Tauranga Harbour.
Tracking the seasonal habitat and trophic position of Bronze Whaler Sharks.
Tagging of Bronze Whaler Sharks.
The curriculum development sessions and leadership course at the University of Otago has positively positioned Chris and the school for phase two of the programme. The upskilling provided has helped develop a framework for curriculum review that focuses on improving staff professional development, strengthening collaboration with science organisations and experts within the community and engaging in science-based projects of local importance. Maungatapu School has undertaken intensive professional development in writing and Chris sees the benefits of curriculum integration. Science will enhance the good work already undertaken in writing across the school and provide a multitude of exciting opportunities for this work to continue.
The Science Teaching Leadership Programme has provided Chris with an amazing learning journey. He is looking forward to applying this learning to Maungatapu School. He would like to thank The Royal Society Te Apārangi, Dr Phil Ross and the staff at the Coastal Marine Field Station for their patience and engagement throughout the posting and Maungatapu School for investing in his development.