Motueka High School – Anthea Garmey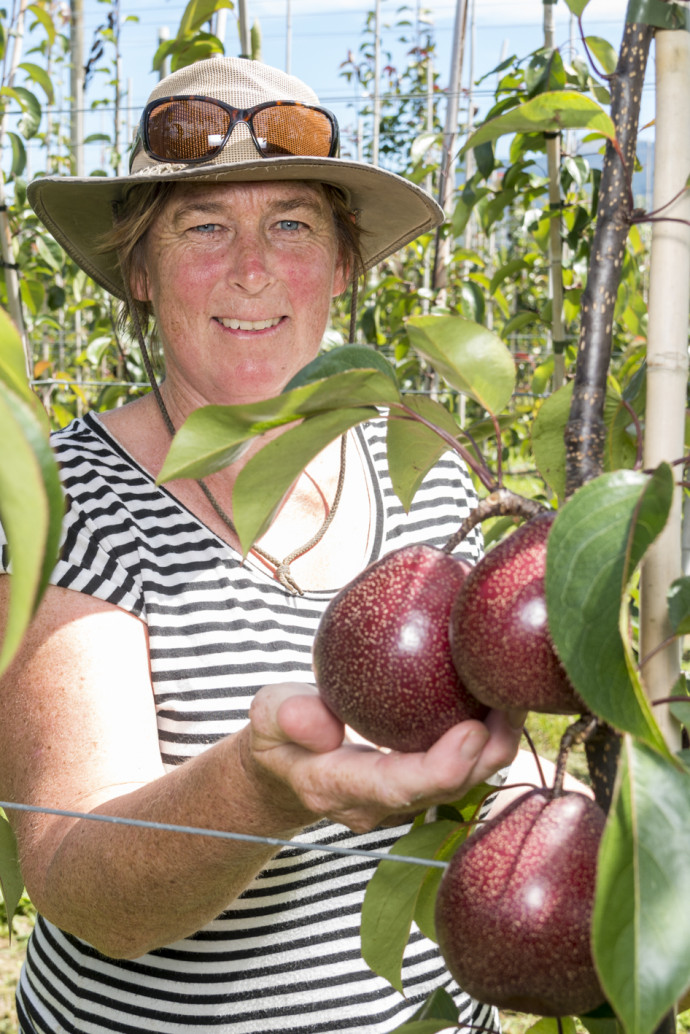 2017 | Piqa-Boo: What colour are you?
School: Motueka High School
Host: The New Zealand Institute for Plant & Food Research Limited, Motueka
Region: Tasman
Motueka High School enjoys a fantastic location at the top of the South Island. The area has a rich history centred around agriculture, horticulture and fisheries that stretches back to original habitation by mana whenua. This, combined with a flourishing tourism industry, means that science at Motueka High School has a real connection and leaning towards sustainable growing and environmental awareness.
Anthea has 14 years teaching experience at Motueka High School.  During this time, she has taught junior Science, Horticulture and Environmental Studies as well as senior Biology and Horticultural/Agricultural Science.  She is passionate about encouraging students to develop the range of skills and understanding needed to grow some of their own food as well as gain the knowledge of where the food they eat comes from and how it is grown.
Anthea's links within the community and experience in Horticulture will be invaluable as she develops her skills and knowledge around food production and the part science plays in these processes. These skills are hugely important in the context of the community. Through her participation on the Science Teaching Leadership Programme,  Motueka High School's Science department will continue to develop science programmes that engage students in authentic science learning experiences within their own community by understanding how and why science is carried out in the community, student engagement and achievement in science will increase.
Anthea's placement at Plant and Food Research (PFR) in Motueka has given her great insight into the work that is carried out by PFR as a Crown Research Institute. Anthea has had the opportunity to carry out a project, under the guidance of Dr Monika Walter, to determine if the weather conditions during inoculation of apple trees with European Canker spores are important in the development of the disease.  The results will be used by the pathology team to plan future inoculation times.  Anthea enjoyed the trip to Mt Roskill PFR site and the tour of the new building and facilities.  Her students will benefit from her trip to the Zespri Head office in Mt Maunganui where she learned details of the important relationship between Industry bodies such as Zespri with Plant and Food Research.
Anthea also spent time in the sensory labs fine tuning her taste buds, trying to determine if flavours such as green vegetables and cat pee were present in black currant juice.  The pears that she tasted were a lot less pleasant than the blackcurrant juice.  The pears either look lovely, and taste nasty or they look unappealing and taste delicious.  Blueberries were also on Anthea's tasting platter where she was rating their juiciness, grittiness along with other features.
Anthea is looking forward to returning to school where she can share with the Science staff the insights she has learnt from her time at Plant and Food Research.
Many thanks to Alastair Currie and all of the Plant and Food Research staff in Motueka for making Anthea's stay enjoyable and educational.  She has appreciated the time you have given to share your thoughts, knowledge and skills with her.  Thanks also to the Royal Society Te Apārangi for the opportunity to take part in this programme.