Parkland School – Liz Farley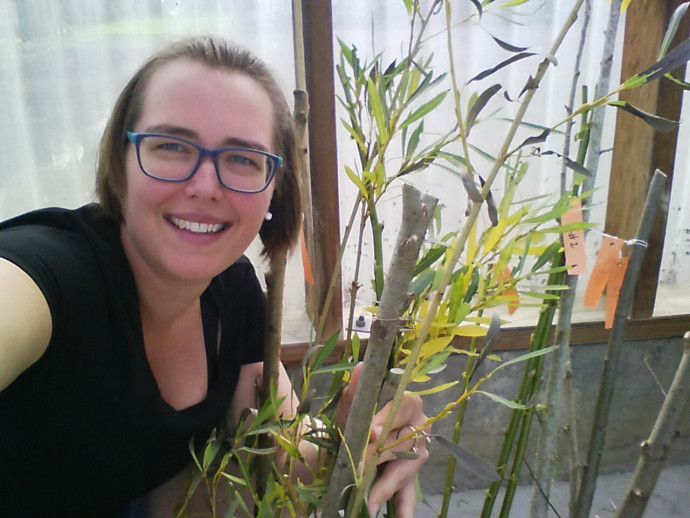 2017 | Yes! – Trees do have feet
School: Parkland School
Host: The Institute of Plant and Food Research Limited, Palmerston North
Region: Manawatu-Wanganui
Parkland School believes that science needs to be taught through meaningful, and practical contexts. As a school, it aims to give students the opportunity to explore the key science capabilities through a range of experiments and discussions. Parkland School is part of the Palmerston North East College of Learning (CoL), that has a strategic aim  "to improve the engagement and achievement of students as active and self-directed learners through science and technology." This focus is for the next three years across all ten schools. Parkland School hopes that through the learning that will take place during the Science Teaching Leadership Programme (STLP),  it will be able to continue to develop the way in which it's students engage with science across all levels of school. The school will engage in meaningful discussions across the primary, intermediate and secondary schools about the way in which it approaches and engages with teaching science.
Liz has had 10 years primary teaching experience. She has taught across Year 0-4 during this time. Liz has had the opportunity to work within the science curriculum team at Parkland School as it have a deliberate emphasis on increasing our students' engagement in science and improving our teaching in this area. She has spent time trying to improve her knowledge of good practice in science teaching and learning through a number of short courses. Liz has attended the Aspiring Leadership Course in 2016.  Building on this understanding of leadership through the STLP will enable her to be able to think strategically about how she will build back into the school.
Liz's placement at Plant and Food Research (PFR) has given her a range of opportunities within the science field. She has been able to run her own trial exploring different questions she had around the growing of willow trees. This ran the length of her time at PFR. Attending a Greater Wellington Regional Council Conference, which was run in conjunction with Plant and Food Research Palmerston North, looking at poplar and willow trees, gave opportunities to see the way in which research institutes are involved with farmers within the community as well as council staff members. Liz helped with a number of trials that are being run by Plant and Food Research across the country in data collection. She had opportunities to learn how scientists think, how scientists interact with industry, how they interact with each other, the importance of teamwork, designing experiments and trials, carrying out field work, analysing data and scientific communication.
Plant and Food Research sent Liz, with some other STLP participants, on a tour of Zespri where they were able to see the results of partnership between research and business. This helped to develop her understanding of the implications of research and the subject matter.
As a part of a Community of Learning within Palmerston North, Liz was able to visit other host organisations for the participants within the STLP programme and networking with this group of teachers on the STLP programme.
Being a part of the wider STLP group has enabled Liz to build a network of teachers across NZ that are keen on teaching science to their students. This has opened up opportunities for discussions around different challenges and successes that schools across the country have had, as well as being able to understand more clearly the progression from primary school into high school science. 
Liz has a firm foundation of knowledge and understanding of the Nature of Science, and some understanding of the ways that Plant and Food Research are working to improve the environmental footprint of the pastoral and horticulture sector and some associated field and laboratory skills. She would like to thank Ian McIvor and Trevor Jones form PFR and the Royal Society Te Apārangi for their support over the past six months.