South Wellington Intermediate School – Matt Boucher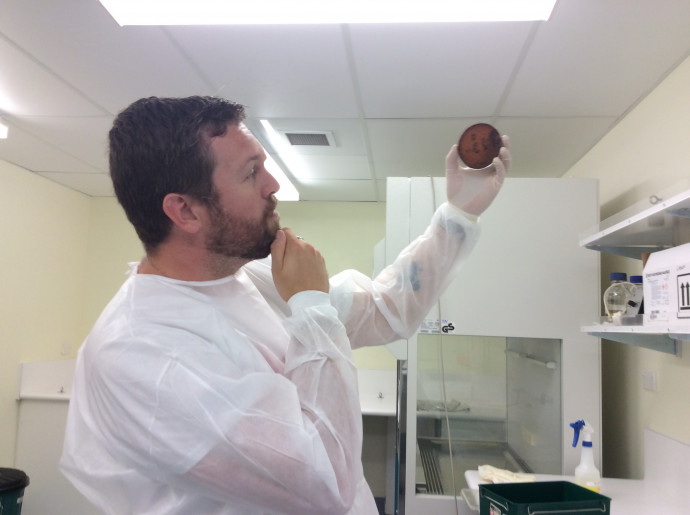 2017 | Pathology, Medicine & Science in Wellington
School: South Wellington Intermediate School
Host: University of Otago, Wellington Department of Pathology and Molecular Medicine
Region: Wellington
South Wellington Intermediate School (SWIS) believes that science is an integral part of learning. Students live in a society that is very much based on science in its many forms and applications, and it is crucial that they learn to be informed citizens able to engage with scientific concepts and participate in scientific exploration and discovery. SWIS has made science a core subject over the last two years, increasing the time, resourcing and emphasis put on science education. Participation in the Science Teaching Leadership Programme will help it to further develop science teaching and learning at SWIS, particularly through engagement with the Nature of Science.
Matt has been teaching for over 12 years at a variety of levels, from Year 1 all the way through Year 13 Chemistry and Earth & Space Science. Science education has been his passion for many years, and he has led the Science team at SWIS since 2015. He believes that engagement with scientific skills and exposure to scientific concepts at the primary and intermediate levels are crucial to encouraging students into science careers, and to promote general scientific literacy.
Matt has been hosted by Dr. Diane Kenwright at the University of Otago, Wellington Department of Pathology and Molecular Medicine. His placement has allowed him to observe and participate in a wide variety of scientific and clinical activities based at the University of Otago and at Wellington Regional Hospital. This has included accompanying doctors on hospital ward rounds, spending time in the hospital's microbiology and anatomical pathology laboratories, learning about Histology (the microscopic study of human tissue) with Dr. Kenwright and her staff, studying human physiology and disease at the Pathology Museum, processing and observing samples with the transmission electron microscope, attending medical school classes and experimenting with microbiology in the University's cooperative lab.
A highlight of Matt's placement has been in designing and running a small scientific study in collaboration with infectious diseases expert Dr. Ayesha Verrall. This study involves calculating the prevalence of carriage of the bacteria Staphylococcus aureus among medical students and students at South Wellington Intermediate. It also looks for risk factors that may contribute to increased prevalence among some groups. The information gleaned from this study will be of use to future research in helping to prevent skin infections caused by this bacterium.
Matt looks forward to his return to school, leading further development of the science programme at SWIS and spearheading a collaborative network of primary and intermediate science teachers in Wellington. He would like to thank the Science Teaching Leadership Programme, Dr. Diane Kenwright and the staff at the University of Otago, Wellington for this amazing opportunity and looks forward to continue working with them in the future.