St Mary's College - Jasmine Foote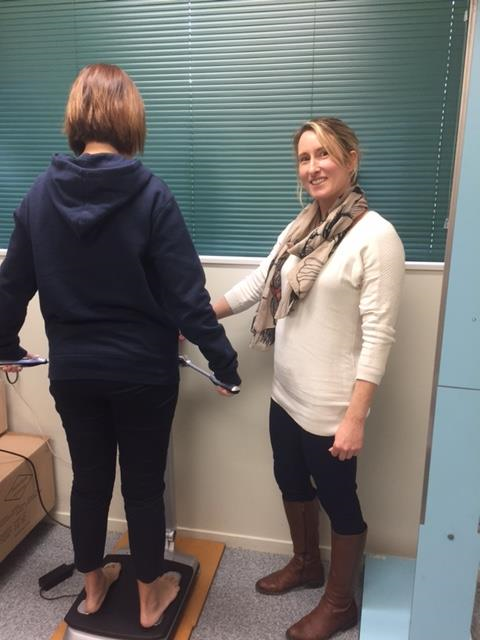 2017 | Human Nutrition and Dietetics
School: St Mary's College
Host: The School of Sports Science and Nutrition at the College of Human Health, Massey University, Auckland
Region: Auckland
St Mary's believes in nurturing student's curiosity, encouraging their questions and developing their respect for evidence.  St Mary's began their journey with the Science Teaching Leadership Programme in 2015 with their first participant teacher, Sherna Matta. Having a second teacher through, Jasmine Foote, will enable their Science Department to further develop their teaching outline to achieve greater engagement, and Scientific literacy.
Jasmine Foote is the Teacher in Charge of Chemistry at St Mary's College. She holds a Bachelor of Science from Victoria University in Wellington, and a Diploma in Secondary Teaching from Auckland University of Technology.  Jasmine enjoys being a driver of change. She envisions a Science teaching programme that motivates young women and helps them see that Science is relevant to all citizens. Jasmine would like to provide students with a feel for what a career in Science could realistically be like and how Science can improve our everyday living.
Jasmine's Science Teaching Leadership Placement has been with The School of Sports, Exercise and Nutrition at the College of Human Health, Massey University, Auckland. She has been working alongside Dr Pamela von Hurst and her colleagues, assisting with various research projects that are underway at Massey. Jasmine has had direct and ongoing involvement in the "GLARE Study", an acute investigation of the impact of high antioxidant plant extracts on glycaemic control in pre-diabetic subjects. Her role has included assisting with the recruitment process, collection and processing of blood samples, collecting other participant data and looking after participants whilst they undergo a 2 hour oral glucose test. Jasmine has also helped with data collection in the "Children's Bone Study", an ongoing investigation of beverage choices, vitamin D status and bone health of years 5 and 6 primary school children.
One of the highlights of her placement at Massey was observing the research process from start to finish. She has seen or been involved in application, ethics approval, planning and recruitment, collection of data, processing the data and finally drawing conclusions to make recommendations. From this Jasmine has gained a comprehensive knowledge of how a study is thought of, conducted and published. This has allowed her to gain a better understanding of the Scientific Method and how it can be applied in the classroom and she will now be able to speak authentically to students about the process and how it is applied in actuality in the "real world".
Jasmine received full training in health and safety, and all data collection methods including measuring body composition, bone health, dietary intake and biochemical measures. She attended lectures and workshops held by the department and made strong connections with professionals in the scientific community that will be valuable to her teaching and students in the future.
The components that make up the Science Teaching Leadership Programme, such as the workshops, symposiums, leadership course, visits to other schools and professional readings and research all have enabled Jasmine to grow as a teacher and a leader. The impact on her teaching pedagogy will be significant and she would like to thank all who were involved in this.
Special thanks goes to Dr Pamela von Hurst and her team at the College of Health, Massey University and to the Royal Society Te Apārangi for their support.