Tauranga Intermediate School – Kirstyn McKenzie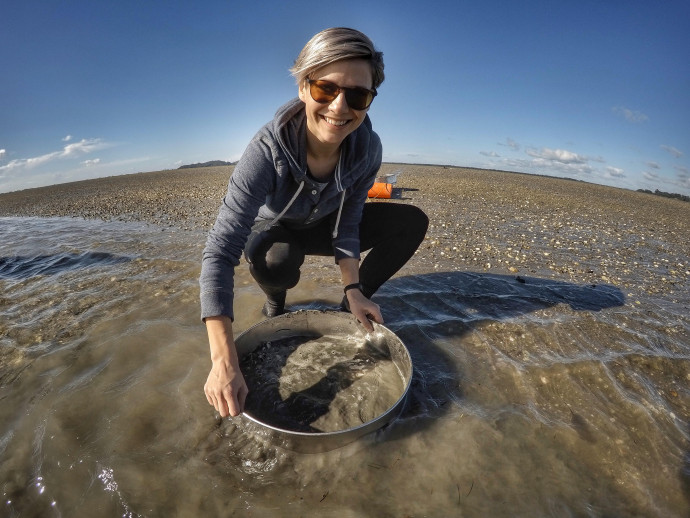 2017 | Ecology and biodiversity in harbours and estuaries
School: Tauranga Intermediate School
Host: Coastal Marine Field Station – Faculty of Science and Engineering, University of Waikato
Region: Bay of Plenty
Tauranga Intermediate School believes that science needs to be practical, taught within meaningful, authentic contexts and link to nurturing critical, creative, caring and collaborative thinking. Science teaching, resourcing and opportunities for students is well supported by the school. This is reflected in a strong experimental based programme with a specialist science teacher and some integration into inquiry based units by classroom teachers.
The intention by the school is to refocus science using the science capabilities by developing a rich, integrated, concept based curriculum. The schools two STLP participants will be paramount to this process, both in the planning and practice stages. Each STLP participant will be responsible for coaching and mentoring a group of teachers with the overall aim of enhancing their capability to plan and facilitate authentic science teaching and learning.
Kirsty has had 5 years primary teaching experience. During this time, she has had the opportunity to teach children from a diverse range of abilities, socio-economic and cultural backgrounds. Aiming to promote student engagement in science, Kirsty is passionate about providing rich, hands-on learning experiences through the integration of science across the curriculum.
The Coastal Marine Field Station Environmental Research Institute at the University of Waikato at Sulphur Point, Tauranga hosted Kirsty. During her placement she participated in a wide variety of research and programmes carried out by faculty staff and students. This included research into stingray movement, feeding and behaviour, habitat mapping and ongoing monitoring of Tauranga Harbour, research into the reproductive cycles of juvenile yellow-belly flounder, the taxonomy and morphology of marine sponges and investigating groundwater nitrogen fluxes in Tauranga Harbour. The programme enabled Kirsty to participate in practical field and laboratory based research and provided her with a strong foundation of knowledge and understanding of the Nature of Science and marine ecosystems, ecology and biodiversity.
A highlight for Kirsty was participating in a research trip to White Island, an active marine volcano in the Bay of Plenty. At White Island she assisted in the collection of water, algae, sediment and invertebrate samples. This experience exemplified the Science Capabilities in an authentic manner. Kirsty was also fortunate to be able to snorkel in the surrounding environment and observe the underwater volcanic vents and abundance of marine life.
Kirsty has also attended a range of conferences and symposiums, including a marine biotechnology conference where she learnt about innovation and sustainable practices from some of the aquaculture sector's leading scientists. Along with the curriculum development workshops and leadership course, these experiences have strengthened Kirsty's connections with science organisations, added to her scientific knowledge and inspired a wealth of ideas for engaging students in meaningful science.
The Science Teaching Leadership Programme has been a rewarding and insightful experience for Kirsty and she is looking forward to returning to Tauranga Intermediate School and working alongside staff and students. Kirsty would like to thank The Royal Society Te Apārangi, the staff and students at the Coastal Marine Field Station and Tauranga Intermediate School for investing in her development.