Te Puke High School – Ivan Munkedal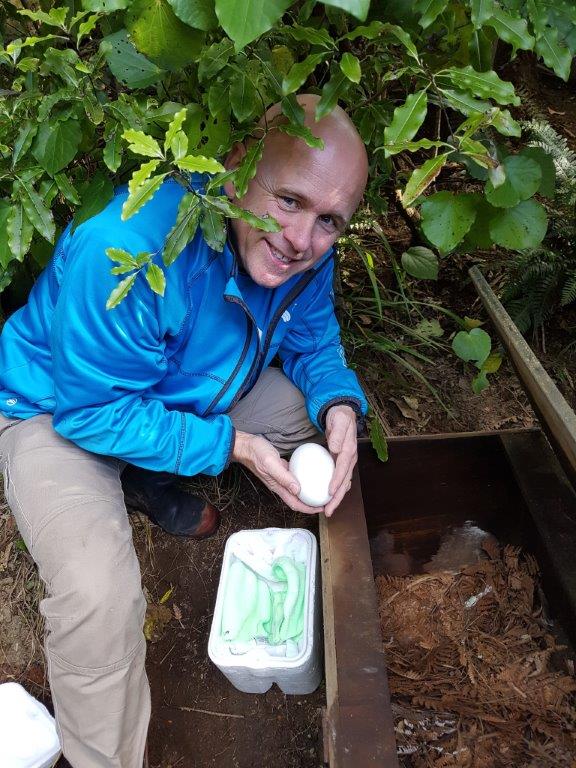 2017 | Saving our national icon
School: Te Puke High School
Host: Rainbow Springs Rotorua: Kiwi Conservation
Region: Bay of Plenty
Te Puke High School is a state, co-educational secondary school located in the Bay of Plenty. The school serves students from Year 9 – 13, and has approximately 1000 students. Te Puke High School was one of the first 'established' secondary schools within New Zealand to embrace the government shift to Modern Learning Environments. Since the construction of Flexible Learning Spaces in 2013, the Leaders of Learning at the school have been empowered to help drive a shift from the 'traditional' teaching practices towards becoming that of a true 21st century learning environment. The teachers and leaders at Te Puke High School are committed to be at the leading edge of educational reform. Ensuring that students not only get to experience the Nature of Science but to feel they have the skills and confidence to contribute to society makes for a promising future.
Ivan has over 20 years teaching experience.  He began his teaching career on an Indian Reservation in Canada 25 years ago before moving to New Zealand in 1997.  Ivan has many years of experience teaching Biology, Chemistry, Physics and general Science to high school students. He is very passionate about science education and often incorporates real world science into his lessons.
The National Kiwi Trust at Kiwi Encounter at Rainbow Springs Rotorua graciously hosted Ivan as part of the Science Teaching Leadership Programme.  From February to June, Ivan was working alongside scientists and volunteers to save our national icon, the kiwi. The trust is committed to saving the kiwi by incubating 'wild' and 'captured' eggs until they hatch.  The hatched kiwi are raised until they are approximately 1kg in weight and then released into the wild.  Ivan has been involved in:
Examining the health of hatchlings
Weighing eggs and young kiwi
Holding kiwi so they can be dosed with medicine
Assisting in the incubation of kiwi eggs
Observing and assisting with the candling of fertile kiwi eggs
Preparing food and the feeding young kiwi
Checking the kiwi for external parasites
Gathering stool samples for identification and densities of internal intestinal parasites.
General cleaning and maintenance
Ivan now has a firm foundation of knowledge in regards to kiwi conservation.  He has made valuable contacts with the Otanewainuku Kiwi Trust and he will be introducing a conservation unit to Te Puke High School that will be closely linked to the Otanewainuku Reserve.  He also intends to volunteer his time to the Kiwi Recovery Programme during holidays and weekends.
Ivan is very appreciative of the experience he has had with his host and was honoured to be offered a position as a 'Kiwi Advocate.' This advocacy position would mean Ivan would transport and care for an advocate kiwi that would travel the North Island visiting schools and businesses. Due to his commitment to Te Puke High School, Ivan did not accept the position.  He would, however, like to gratefully thank Kiwi Encounter at Rainbow Springs and the Royal Society Te Apārangi for their generous support of the Science Teaching Leadership Programme.
When Ivan returns to Te Puke High School, he will bring his greater understanding of the Nature of Science into Te Puke High School, ensuring that students not only get to experience the nature of science but to feel they have the skills and confidence to contribute positively to society.