Whakarongo School – Rachel Plank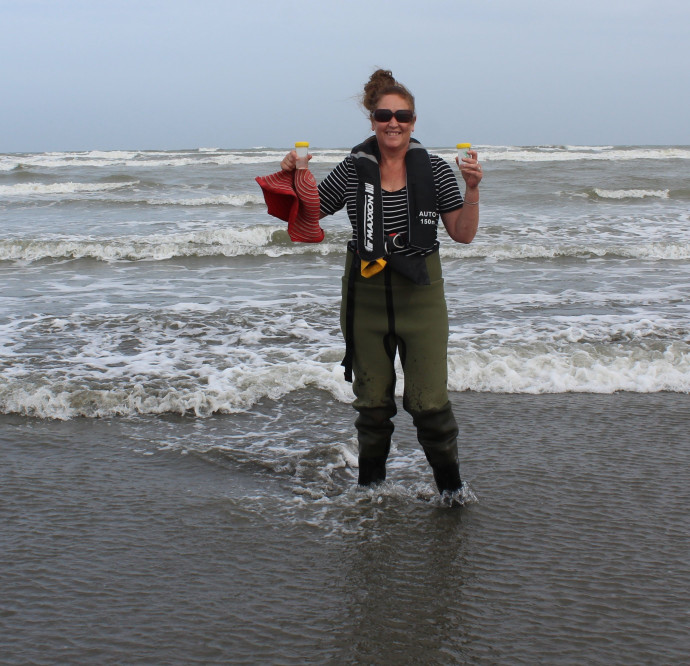 2017 | Environmental Science at work
School: Whakarongo School
Host: Horizons Regional Council
Region: Manawatu-Wanganui
The demands put on our students in future will be radically different from current demands.   Whakarongo School believes that it has a responsibility to be future focused and provide students with the best possible preparation.  Part of this preparation will be building student proficiency in STEM.  Science is a core part of STEM and strong leadership and guidance is therefore vital.  The school is looking forward to this programme providing Rachel with the knowledge and skills to help support and guide it on this development path.
Rachel Plank has 17 years experience of intermediate teaching in a diverse range of educational settings. Her career has taken her from Christchurch to Auckland and to her current position at Whakarongo School in Palmerston North. Rachel is passionate about integrated inquiry teaching and learning. She loves engaging students in real world issues in a collaborative, hands-on setting and has seen first hand how it excites and engages her students. Her drive to foster globally aware students who believe in the power of action make her a perfect fit with her host 'Horizons Regional Council' and the Science Teaching Leadership Programme.
Horizons Regional Council's key purpose is to grow local communities both socially and economically while protecting and managing our region's natural resources effectively. While on placement, Rachel has worked alongside the Science and Innovation department staff.  She has had the opportunity to experience the practical use of science in both field and laboratory based research.
An invaluable experience was her time with with the Contact Recreation team. This initiative, by the council to monitor the water quality of all the main swimming areas in the Manawatu and Whanganui, exemplifies the science capability 'Engage with Science'. Rachel has become passionate about water quality in the region and is looking forward to engaging her school in local initiatives and projects.
Rachel has had the opportunity work with scientists out in field, gathering a wide range of data about the nutrients and pathogens from agriculture, infrastructure and industry. She has seen the importance of rigorous data gathering and the work that then goes in to making decisions about how to manage these effects through consents and future research.
Her increased knowledge and understanding of the region will enable her to develop science engagments for her students that will be based on real life, local issues. Rachel has made invaluable contacts that will give Whakarongo school access to experts and resources to enhance their science programme.
The workshops Rachel attended in Wellington as a part of the STLP programme have deepened and extended her knowledge of the New Zealand Science Curriculum and the Nature of Science. These workshops have greatly enhanced Rachel's understanding of how to create scientifically literate students through a programme that focuses on approaching a science context through the capabilities, while developing their skills, attitudes and depositions as scientists. 
The Science Teaching Leadership Programme has given Rachel a passion for science and science education.  She is excited about returning to Whakarnongo School and working with her staff to create a dynamic and engaging programme at Whakarongo School. She would like to thank The Royal Society Te Apārangi, Whakarongo School and Horizons Regional Council for the experience and supporting her in every aspect of her journey.