Witherlea School – Matt Robertson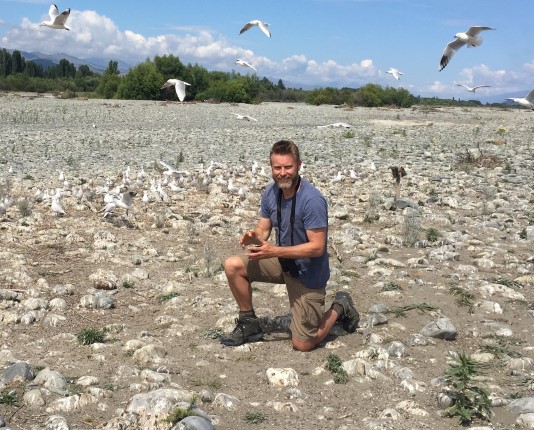 2017 | Bird research and conservation projects - Marlborough
School: Witherlea School
Host: Wildlife Management International
Region: Marlborough
At Witherlea School we believe that students need to explore how both the natural, physical and material world work so that they can participate as critical, informed, and responsible citizens in a society in which science plays a significant role. With Matt participating in the Science Teaching Leadership Programme the school will be introduced to new and exciting ideas and practical ways in which we can move forward in science. We hope to instill curiosity, excitement and a thirst to learn new things in our students' learning.
Matt has 19 years primary teaching experience, and has held leadership roles in science, Sport & P.E., and as a syndicate leader. Matt is passionate about promoting science within school and providing students with hands-on learning experiences.
Matt has been hosted by Mike Bell and the team at Wildlife Management International (WMIL), helping to deliver a range of bird research and conservation projects. Matt has been involved with experiments aimed at testing new conservation management techniques for a number of New Zealand's threatened shorebirds, including black-fronted terns and black-billed gulls.  While working in the field Matt learned a range of monitoring and conservation management techniques, such as bird census methods, nest success monitoring, using trail cameras to record causes of nest failure events, the capture and banding of shorebirds, assisting with autopsies on Albatross and Petrel, using handheld GPS units to capture spatial data and a range of pest animal control methods.  In addition to this fieldwork, Matt was involved with data entry, analysis and reporting work and learned about citizen science by assisting with WMIL's participation in 'ebird', the world's largest citizen science project. An online database, 'ebird' is used to submit bird observations with the end goal being conservation and research.
One particularly rewarding experience for Matt was working with the critically endangered Black-billed gull.  He assisted Mike Bell with an upcoming article by researching colony records dating back to the 1940's and entering them into a data base and looking for trends over time and regions.  Matt then spent time at a colony on the Wairau River sighting and recording banded birds and setting up day and night cameras. The cameras are used to monitor activity within the colony, in particular, what is predating the chicks and when (usually Black-backed gulls and hawks). Records on banded birds are analysed to determine breeding patterns, population trends and adult annual survival.
 The Science Teaching Leadership Programme has provided Matt with the skills, knowledge and confidence to return to Witherlea School and lead change in science.  He has had the privilege of working alongside a passionate and experienced team at WMIL and the professional, supportive staff at The Royal Society Te Apārangi.