Speaker's Science Forum 2019
View topics of the research presentations of the Speaker's Science Forum in 2019.
Research presentations are organised for Members of Parliament, in collaboration with the Speaker of the New Zealand Parliament.
The topics are selected in collaboration with Forum partners Science New Zealand, Universities New Zealand and the Independent Research Association of New Zealand.
Food for thought - 4 December 2019
Food is a basic need and a major export industry for New Zealand. What we eat, how much we eat, the variety of foods and frequency with which we access them are a major factor in the way we live. How is research finding ways to minimise the environmental impacts from the food we grow, eliminate food-borne disease, and create new and safe opportunities for New Zealand farming and fishing?
A smorgasbord of horticultural science – Dr Roger Robson-Williams (General Manager of Science - Sustainable Production, Plant and Food Research)
Roger will describe how research is redefining the food that New Zealand needs to grow and where it could be grown now, and with a changing climate.

Roger is responsible for science teams working on programmes supporting sustainable horticulture, precision agriculture, and was former head of science at the Royal Horticultural Society in the UK.
Food For thought – aquaculture - Dr Serean Adams (Aquaculture Group Manager, Cawthron Institute)
Serean will describe aquaculture's role in a sustainable solution to feeding the world, as well as what New Zealand research is doing to create new opportunities to differentiate and add value to New Zealand products.

Serean began her career at Cawthron as a PhD student, and now as Group Manager, leads over 50 scientists, technicians and support staff, with particular expertise in shellfish.
Carnage on our roads: what can be done to improve road safety - 23 October 2019

In 2011 the United Nations and World Health Organisation announced the start of a Decade of Action for Road Safety. How is research in New Zealand helping to reduce the road toll, both by road safety engineering, but also social engineering? Will existing paradigms for road safety change with autonomous vehicles?
Drug Use by New Zealand Drivers – Dr Mary-Jane McCarthy (Manager, Forensic Toxicology and Pharmaceuticals, ESR)
Mary-Jane will provide a discussion of different approaches to roadside drug testing that are currently used and may be used in the future.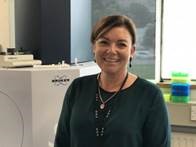 Mary-Jane is the manager of forensic toxicology and pharmaceuticals at the Institute of Environmental Science and Research (ESR).
The road safety challenge – what can be done? – Dr Hamish Mackie (Director, Mackie Research and Consulting Ltd)
Hamish will talk about what will it take to adequately respond to New Zealand's road safety public health crisis, the magnitude of the challenge, and some of the research that can help future decisions.

Hamish is co-director of Mackie Research and has 22 years of research and consultancy experience in various areas of human factors and ergonomics, with the last 14 years spent mostly in the transport sector.
Medical advances: safety, effectiveness and patient access - 25 September 2019

What are the latest medical advances being discovered in New Zealand? Once developed, does a new medicine or diagnostic test work? Is it safe? Should the government approve it? The answers are not as straightforward as they may seem.
Advances in the management of mild to moderate asthma - Dr Irene Braithwaite (Deputy Director, Medical Research Institute of New Zealand)
Irene will talk about how a single inhaler with two medications combined significantly reduces problematic asthma, compared to the more common regimen of a steroid inhaler taken twice a day, along with a reliever inhaler for symptoms.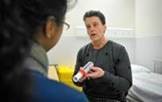 Irene is a Deputy Director of the Medical Research Institute of New Zealand, and has worked on studies of asthma, medical cannabis, blood clots, and pulmonary disease.
Medical devices to treat brain disorders – Dr Louise Parr-Brownlie (Brain Health Research Centre, University of Otago)
Louise will talk about medical devices being developed, an in use overseas, to treat people living with neurological or psychiatric brain disorders, that have reduced costs, is not invasive and will be more acceptable across ethnicities. The speaker will draw on expertise working with Māori communities and age-related neurological disorders to discuss equitable service provision.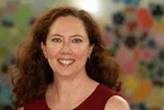 Louise is an international expert in brain function for Parkinson's disease, and a member of the Māori Advisory Board for Brain Research New Zealand.
Changing Climate: managing growing coastal erosion and flooding threats - 31 July 2019
Flooding in low lying areas after increasingly severe storm events and property, ecosystem or housing damage by coastal erosion are on the rise. Traditional insurance systems may not adjust. What options exist to adapt and protect communities and our environment?
Rising risks and ongoing challenges for NZ's coastal and harbour areas – Dr Rob Bell (Programme Leader: Climate Change Impacts and Implications, NIWA)
Rob will talk about evolving risks from sea-level rise for our coasts, harbours and lowland rivers, from national-scale risk exposure studies, and how we can plan ahead even if the future rate of change is uncertain.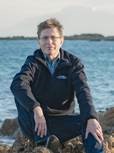 Rob was the lead author of the 2017 Coastal Hazards and Climate Change guidance for local government and contributed to the recent NZ Coastal Policy Statement, published by the Dept. of Conservation.
How insurance retreat, credit retreat, and infrastructure retreat are redefining coastal property values – Belinda Storey (Principal Investigator – Deep South National Science Challenge)
Belinda will talk about how sea level rise is imposing a time limit on the safe use of coastal property. Coastal property is converting from permanent ownership rights to temporary use rights – from "freehold" to "leasehold"– except that the lessor is not a person or organisation but nature itself.

Belinda is a principal investigator with the Deep South National Science Challenge, and serves as a director on the boards of Landcorp Farming and 350.org Aotearoa and is a member of the New Zealand Institute of Directors and Risk New Zealand.
Addressing environmental plastic pollution in New Zealand - 26 June 2019
The circular economy is an alternative to the traditional linear economy of take, make, use and dispose. It is a restorative system, where products, components and materials are kept in use for as long as possible, and the materials are recovered and regenerated at the end of a product's life. How is research helping address environmental plastic pollution in New Zealand?
Tackling plastic waste through a circular economy – Dr Florian Graichen (Science leader - Biopolymers and Chemicals, Scion)
Florian will talk about how by addressing plastic waste, science and innovation can create new value for businesses and protect and future-proof our planet.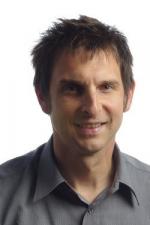 Florian joined Scion from the Flemish Institute for Technological Research in Belgium. A key area of his research is how to make plastics from renewable sources and not from crude oil.
From research success to real word application – by Dr Kirsten Edgar (Advanced Materials, Callaghan Innovation)
Kirsten will talk about how companies are taking and applying research in order to tackle environmental plastic pollution.

Kirsten works at the interface between business and science/technology at Callaghan Innovation, providing insights around the implications of advanced materials for New Zealand.
Addressing mental health and wellbeing - 22 May 2019
Why do people deliberately hurt themselves? – by Professor Marc Wilson (Professor of Psychology; Victoria University of Wellington)
Mark will talk about a decade of research showing that around half of our young people will hurt themselves at least once by the time they reach school-leaving age; the underlying psychological mechanisms of these behaviours; and what we can do about it.

Marc's main research programme in the last five years has focused on understanding why some people (particularly young people) deliberately hurt themselves, without suicidal intent. He writes a weekly psychology column in the New Zealand Listener.
Suicide: prevention in Aotearoa/New Zealand – by Dr Sarah Fortune (Senior Lecturer, Department of Psychological Medicine, University of Otago)
Sarah will talk about suicidal behaviour in New Zealand, its risk factors and how we can go about prevention.

Sarah is the deputy chair of the Suicide Mortality Review Committee, for the Health Quality & Safety Commission New Zealand. Sarah is an academic clinical psychologist with a clinical and research interest in suicide prevention.
Artificial Intelligence and autonomous systems - 10 April 2019
Artificial Intelligence and autonomous systems provides us with new opportunities and potential. If responsibly developed, AI has the capacity to enhance wellbeing and provide benefits throughout society. Yet, as with most endeavours, AI and robotics carry risks for both individuals and societies and it is likely that the changes will shift the prosperity and competitiveness of nations.
Autonomous Animation for Human-Machine Collaboration – by Associate Professor Mark Sagar (Director, Laboratory for Animate Technologies, University of Auckland)

Mark will talk about the work at Soul Machines, at the University of Auckland, to build intelligent autonomously animated digital humans to provide a natural intuitive interface to AI.
Mark Sagar, is a two time Academy Award Winner and Special Projects Supervisor at Weta Digital for movies such as Avatar & King Kong, as well as being Director of the Laboratory for Animate Technologies at the University of Auckland.
Five surprising things about the way artificial intelligence will change work – by Professor James McLaurin (Co-director, Centre for Artificial Intelligence and Public Policy, University of Otago)

James will talk about how the likely effects of AI on work and jobs are both complex and surprising in ways not captured by debates about 'disappearing jobs'.
James is a philosopher with particular interest in artificial intelligence and its impact on humanity. He is a co-director of the Centre for Artificial Intelligence and Public Policy at the University of Otago.
Mātauranga Māori – Matariki and Ngā Tipu - 13 March 2019
This forum discusses the approaches of Mātauranga Māori and western science, and how they have shaped our understanding of the world – and ourselves.
Matariki: The star of the year – by Professor Rangi Matamua (Associate Dean, Faculty of Māori and Indigenous Studies, University of Waikato)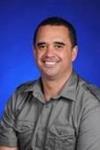 Matariki is the Māori name for the star cluster also known as the Pleiades. Rangi will show images, video and animations about Matariki and the connections between cultural knowledge and science in Aotearoa and the Pacific.
Professor Matamua is a leading expert on Māori astronomy from the University of Waikato, and as the author of the bestselling book, 'Matariki - the Star of the Year'.
Naku te rourou nau te rourou, ka ora ai te iwi (Acknowledging IP from both baskets: Mātauranga Māori and Western Science) – by Dr Rebekah Fuller (Research Scientist, Microbial Biotechnology group, Lincoln Agritech Ltd)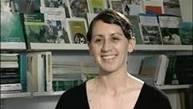 Rebekah will speak about how Mātauranga Māori can be applied to fungi and plants for sustainable resource use. For example, exploring disease resistance in traditional kumara cultivars and how a local fungi can be used to promote plant growth.
Dr Fuller's passion is exploring the interface between Mātauranga Māori and science, and unlocking the potential of indigenous owned genetic resources in Aotearoa New Zealand.