Speaker's Science Forum 2020
This year's topics and experts for the Speaker's Science Forum.
Research presentations are organised for Members of Parliament, in collaboration with the Speaker of the New Zealand Parliament.
The topics are selected in collaboration with Forum partners Science New Zealand, Universities New Zealand and the Independent Research Association of New Zealand.
COVID-19: Towards vaccine development - 24 June 2020
Vaccines keep us healthy by protecting us from diseases. Following the rise of the COVID-19 pandemic and our own rāhui lockdown to reduce its spread in Aotearoa New Zealand, this Speaker's Science Forum focuses on the role NZ researchers have in the global efforts to develop a vaccine for this extremely contagious and potentially deadly disease.
At this forum you will hear from three experts in virology, immunology and epidemiology:
SHIVERS' response to the COVID-19 pandemic - Dr Sue Huang, Director of the WHO National Influenza Centre, Institute of Environmental Science and Research Limited (ESR)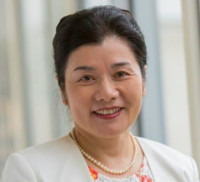 Dr Sue Huang will discuss virus transmission and human immunity to COVID-19. This research is part of a response to the COVID-19 pandemic connected to an existing international and national collaboration – 'SHIVERS' Southern Hemisphere Influenza and Vaccine Effective Research and Surveillance study.
Sue is a virologist and the principal investigator for the SHIVERS studies. Her area of expertise is infectious and pathogenic human viruses, particularly influenza and other respiratory viruses, along with polio and other enteroviruses.
What to expect from the race to develop a Covid-19 vaccine. Will it work? - Professor John Fraser, Dean of the Faculty of Medical and Health Sciences, University of Auckland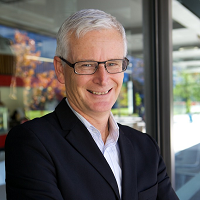 Professor John Fraser will discuss the global efforts to develop a vaccine against COVID-19. More than 90 different coronavirus vaccines are in accelerated development around the world. Which candidates will work, what research needs to be done, and how quickly can global production be scaled to meet demand?
John is an expert in immunity and infectious disease and widely acknowledged as an international leader in the field of microbial pathogenesis. He is current President of the Australia and New Zealand Society for Immunology.
A COVID-19 vaccine for NZ: What's good, what's not, and what's possible? - Professor Graham Le Gros, Director of Research, Malaghan Institute of Medical Research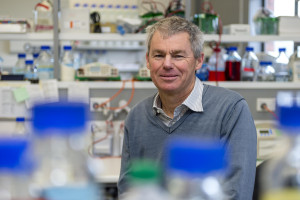 Professor Graham Le Gros will discuss New Zealand's current research efforts towards a COVID-19 vaccine for our nation and neighbours. From collaborations both here and internationally, what progress is being made in ensuring access to a safe and effective COVID-19 vaccine at the earliest opportunity?
Graham is recognised internationally for his work in immunology and asthma including understanding how the immune system responds to allergens or parasites in the skin and lungs.
Cannabis and health - 11 March 2020
Cannabis is a psychoactive plant whose use generates significant debate and conflict. At this Speaker's science forum, you will hear about the current research on the positive and negative health impacts of cannabis and cannabinoids. Our two speakers are:
The good, the bad and the ugly – Associate Professor Giles Newton-Howes (Senior Lecturer in Psychological Medicine at the University of Otago)
Giles will highlight the research evidence of why some think cannabis is a 'magic cure' for multiple problems, while others consider it the root cause of the very same issues. This discussion will inform the current debate in New Zealand from a health perspective.
Giles trained in psychiatry at Imperial College in London, and gained five years clinical experience in the Hawkes Bay, before accepting the role in the Department of Physiological Medicine. He specialises in substance misuse psychiatry and is a member of the Medical Cannabis Research Collaborative.
Medicinal Cannabis – Prescription Pot Luck – Dr Helen Poulsen (Forensic Toxicologist, Institute of Environmental Science and Research Limited)
Helen will give an overview of the changing social and legislative context for cannabis in New Zealand, and the analytical challenges associated with medical cannabis.
Helen has 37 years of experience in analysis of drugs, including cannabis and cannabis products. She is an expert on how drugs may contribute to driving impairment and the use of drugs by drivers killed on New Zealand roads.