Food security in the face of global challenges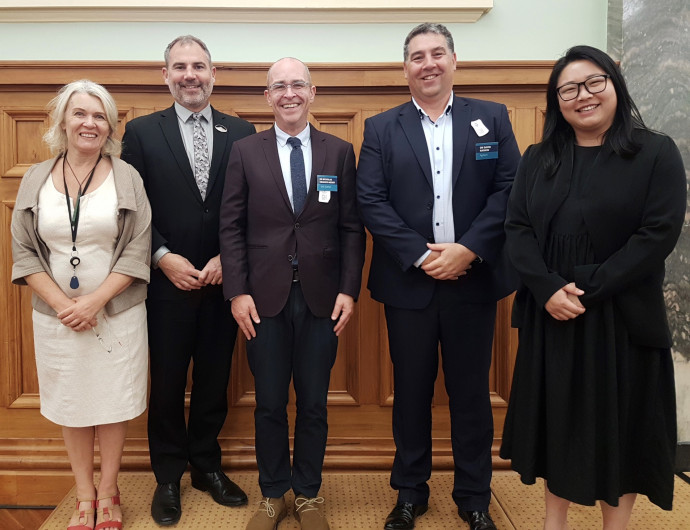 The first event in our Speaker's Science Forum series for 2023 was held on 21 Huitanguru February at Parliament. The central focus of the forum was the major risks to food security in Aotearoa and how we can prevent or mitigate these issues to ensure a food secure future.
Towards food system security and resilience in Aotearoa New Zealand
Dr Nicholas Cradock-Henry, Principal Scientist, GNS Science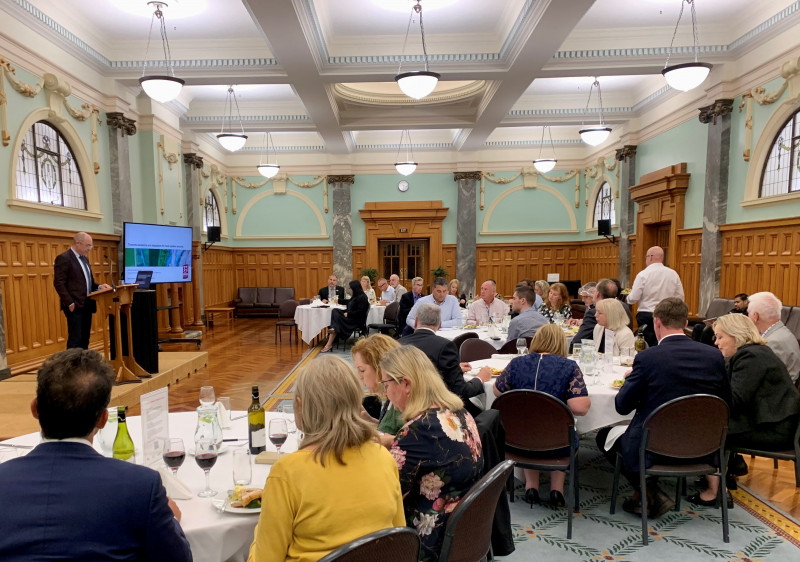 Aotearoa New Zealand is a global leader in food production. Our production systems have been refined and adapted to our unique climates, topography and soil conditions.
Dr Cradock-Henry described the impacts and implications of low-frequency, high-magnitude events pose significant risks to our systems of food production, delivery, and processing. With adaptation to climate change impacts rapidly emerging as a priority, new pathways for food system security and resilience are urgently required. Drawing on the results of research from recent hazards and climate-related events in Aotearoa, Dr Cradock-Henry discussed what it would take to create full food security at multiple scales.
To enhance food system resilience, Dr Cradock-Henry recommended we focus on proactive change and flexibility. We need to identify critical thresholds and tipping points to avoid irreversible crossing over into undesirable states. This will require systems thinking to account for complexity and to widen the choices for communities facing uncertainty. The role of his work, and more broadly that of science in society, is to help mediate the making of choices, to highlight options for better policies, to improve decision making for inclusive social development, to reduce risk, and to realise opportunities for a food secure future.
The impact of climate change on food security – what are our options?
Dr David Rankin, GreenTech Group Leader, Lincoln Agritech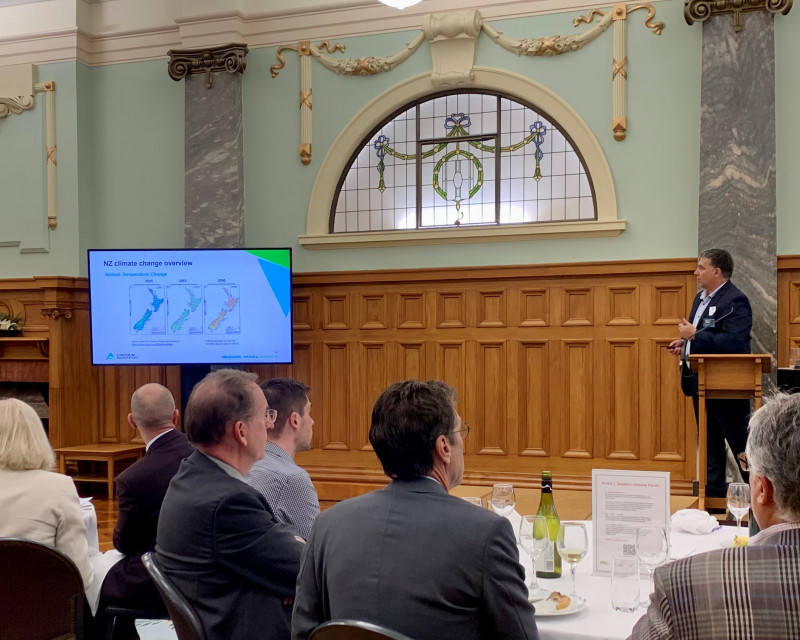 Climate change is altering our weather patterns and increasingly affecting regional food production and hence food security. As key agricultural and horticultural areas in Aotearoa New Zealand are becoming hotter and drier, will we be able to continue to produce enough food for 40 million people?
Dr Rankin proposed that the impacts of climate change on food production can be proactively mitigated, but not eliminated, by immediate climate action. Recent research has shown that methane mitigation has the potential to offer the greatest effect in the shortest time: cutting methane emissions 45% by 2030 could avoid 0.3°C warming by 2040. Dr Rankin explored what this could mean for Aotearoa New Zealand, especially with respect to our agricultural industry including potential upcoming and commercial solutions for emission mitigation. Approaches range from animal and pasture breeding efforts to food additives and wearable tech for cattle.
Our food security is already being challenged by multiple "once per century" weather events and these are exacerbated by the changing climate. To protect our production systems, Dr Rankin concluded that we need to further develop climate and risk models to inform national and regional adaption plans and accelerate the reduction of greenhouse gas emissions.