He Kākano Philanthropy, bequests and volunteering
Poipoia te kākano kia puāwai nuture the seed and it will bloom. There are a number of ways you can support us to increase our impact and reach.
A generous benevolent gift in the form of a shared legacy contribution via a bequest, or a "living while giving" donation, where a person wants to see their donations contribute within their lifetime, are both ways you can make a significant difference to Royal Society Te Apārangi activities.
From our earliest days, more than 150 years ago, such benevolence from our members and friends has heled us achieve our core purpose.
Donations are another means to aid us. Every gift, however large or small, makes a difference.
Donations do not need to be monetary in nature. Many of our members and Fellows donate their time to assist with Royal Society Te Apārangi activities.
If you would like to consider a legacy gift, or other donation please contact our Chief Operating Officer James Henry via email or phone +64 4 470 5767.
He Manaakitanga Philanthropy
A gift from Ian Baumgart's estate supported our Expert Advice on Plastics in the Environment: Te Ao Hurihuri – The Changing World outputs.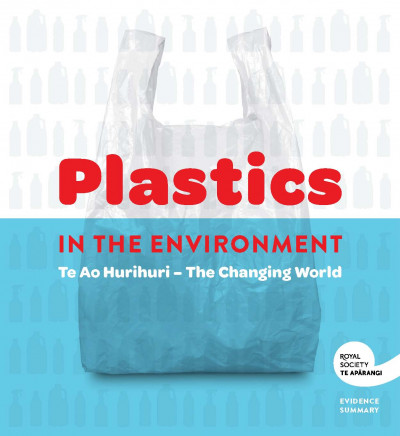 Dr David and Mrs Genevieve Becroft supported the Society for more than ten years to run the Distinguished Speaker Series that annually took internationally renowned science or technology speakers on a nationwide tour. Such speakers included Sir Paul Callaghan.
Many of our awards, prizes, scholarships and even research funding opportunities exist due to the historical generosity of our members and friends through our Endowment Fund. These include the Cockayne Memorial Lecture on botanical research, the Hamilton Award for Early Career Research Excellence in Science and the suite of Charles Fleming Awards.
He Koha Bequests
Bequests help us maintain our key activities. One such regular international donor gives annually and has received Honorary Membership in gratitude. Considering and understanding koha reciprocity is key to Royal Society Te Apārangi.
He Mahi Tūao Volunteering
Our Royal Society Te Apārangi Fellows volunteer their time to help the Society in a number of ways. Fellows take part on medal and award and Fellowship selection panels. They also volunteer their time on the Society's Expert Advice panels and contribute to our public programme as speakers.
Distinguished Professor Marston Conder FRSNZ gave a talk in 2019 as part of the 25 year anniversary of the Marsden Fund.
Dame Lowell Goddard, Jay Marlow, and Dr Monique Faleafa are members contributing to our Ta Tapeke Fair Futures Expert Advice panel.