Invasive Predators in New Zealand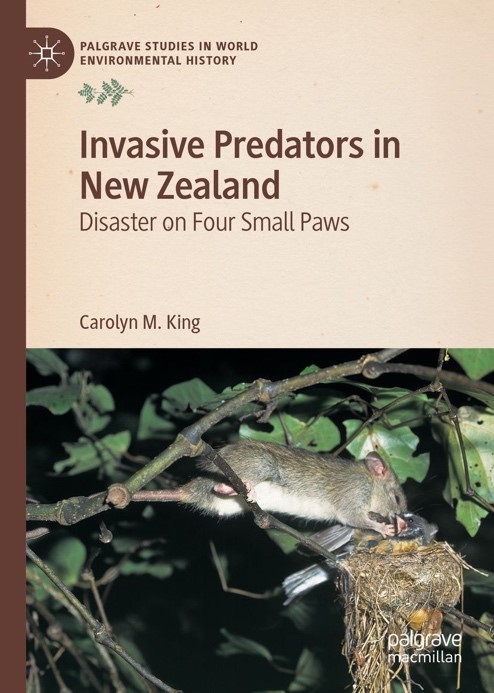 Professor Carolyn King FRSNZ from the University of Waikato, has recently published a significant book — 'Invasive Predators in New Zealand: disaster on four small paws'.
Carolyn King is an international expert on the biology of mustelids and rodents, and the ecological impacts of introduced mammals in general. Her new book is highly readable and is an unusual combination of history and ecology. It covers the history of introductions of small mammals (rodents, mustelids, cats, rabbits, hedgehogs, possums) to New Zealand and is the culmination of many years of research. The exhaustive use of information from shipping records, archives and letters makes a set of fascinating stories, in combination with information from modern genetics. The comprehensive history of introductions concludes with an insightful discussion of the lessons learned for pest management, including plans for 'Predator-Free New Zealand 2050'. This book will be a vital resource for many years to come.
The book is part of the Palgrave Studies in World Environmental History series and is available via Springer.