Newly elected Academy Executive Committee member: Professor Susy Frankel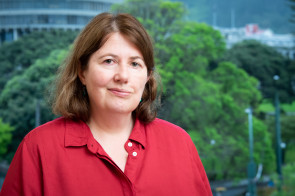 Susy has been elected as Convenor for the humanities domain. Susy's research is about international intellectual property (patents, copyright and trade marks) and how it functions as innovation incentives, both globally and in New Zealand. This includes the relationship between intellectual property law and policy and several areas including mātauranga Māori, international trade and access to medicines. An important part of her research is how the legal rules and heuristics of treaty interpretation relate to intellectual property policy and law.
1. What inspired you to pursue a career in research/teaching?
Before joining Victoria University as an academic, I worked as a lawyer first in Wellington and then in London, in total for close to 10 years. Intellectual property was of emerging importance then, but as a whole it lacked rigorous analysis of the normative values and underpinning justifications and rationales. This inspired my research career. These themes remain important for research particularly when we consider the interaction of different approaches both internationally and within Aotearoa.
Teaching is mostly fun. My favorite courses are the ones driven by my research such as "Global Issues in Intellectual Property". I frame my teaching very much to improve law students understanding of evidence-based policy and the purposes of law beyond the traditional philosophical justifications that dominate academic and sometimes international discourse. Intellectual property and innovation incentives are great topics for the classroom because they engage students with the past, the technologies we have now and innovation incentives for the future, and the role law plays in both the cultural and scientific domains.
2. What are some highlights in your career thus far?
In 2020 I was appointed as a member of the Waitangi Tribunal. It's an honour to serve in that role and a very nice recognition of my research and how that expertise could assist the Tribunal in a new phase of its strategic direction.
A few years ago one of my Pacifica students came to speak to me after a lecture (it was a class of about 150 students) and he told me that I had helped him stay at Law School because I made him feel welcome in a "big scary room".
In 2008 I was the first woman at Victoria University of Wellington Law Faculty to be promoted to full Professor of Law. Law is not a profession that is recognised for gender equality and so that milestone was a significant highlight for me and, I hope, women academic lawyers.
3. What do you hope to contribute to the Academy Executive Committee?
I hope to be able to help progress the ongoing work of the Academy Executive in two areas in particular: interdisciplinary research and overcoming unconscious bias.
4. What does life outside of your profession look like for you?
It involves in no particular order: walking around Wellington, spending time with family (we value knowledge, debate, music and reading fiction - among other things!)