WIN: A double pass to FAR SIDE OF THE MOON at Auckland Arts Festival in March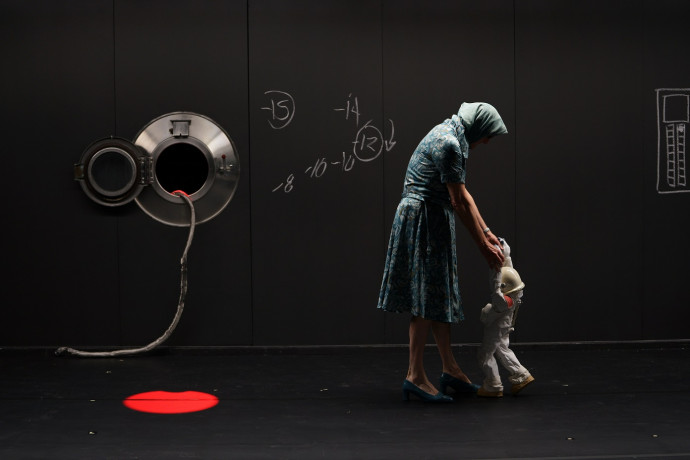 The Far Side of the Moon. Photo Credit Sophie Grenier.
Royal Society Te Apārangi Members and Friends have the opportunity to win a double pass to the show. Tell us in 25 words or less 'What I'm curious about'.
Smash hit theatre at Auckland Arts Festival
International visionary director Robert Lepage brings his smash hit The Far Side of the Moon to Auckland Arts Festival this March. 
This spellbinding, funny and visually stunning production is an exploration of both inner and outer space performed as a one-man show. Publicly the race to the moon is consuming Americans and Russians, while privately two estranged brothers are brought together by their mother's death. Phillipe is a shy philosopher struggling with his thesis about the effect of space travel on popular culture. André is a successful TV weatherman and extrovert, who sees the galaxy's mysteries more pragmatically.
With an atmospheric score from composer Laurie Anderson and performed by Yves Jacques, don't miss your chance to experience a masterpiece from a theatrical magician. On sale now www.aaf.co.nz   
Competition
The prize is for one double pass to one performance on 23, 24 or 25 March.
Views that are expressed at this event may not reflect those of Royal Society Te Apārangi.
For your chance to win tickets, tell us in 25 words or less 'What I'm Curious about'. Submit your entry to membership@royalsociety.org.nz. Let us know if you have any burning questions or topics you would like to know more about. Competition closes 2 March.
Royal Society Te Apārangi 20 February 2018