Taniwha octopus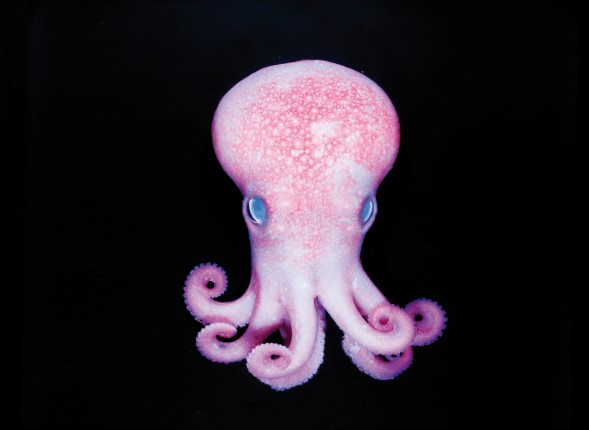 Grandeledone taniwha octopus. Photo credit: Owen Anderson, NIWA.
A Graneledone taniwha octopus collected from around 900 metres on the Chatham Rise.
This octopus is only about 5cm tall. The common name is 'deepwater warty octopus' and this is one of two species endemic to New Zealand found between around 450-1500 metres.